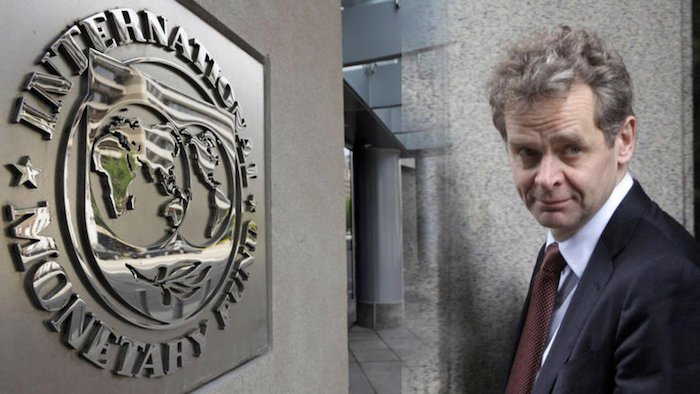 Comments by director of the International Monetary Fund's European Department, Poul Thomsen, and its economic counselor and director of research, Maurice Obstfeld, on the Greek program caused a strong response from the Greek government on Tuesday.
An article co-authored by Thomsen and Obstfeld said the IMF should not be accused of demanding more austerity for Greece when the country's government and its European creditors have agreed on the need to sustain a 3.5% primary surplus target.
"The IMF is not demanding more austerity. On the contrary, when the Greek government agreed with its European partners in the context of the European Stability Mechanism program to push the Greek economy to a primary fiscal surplus of 3.5 percent by 2018, we warned that this would generate a degree of austerity that could prevent the nascent recovery from taking hold," they said.
"We projected that the measures in the ESM program will deliver a surplus of only 1.5 percent of gross domestic product, and said this would be enough for us to support a program. We did not call for additional measures to achieve a higher surplus," they added.
Greek Prime Minister Alexis Tsipras was quick to react to these statements. Speaking on the island of Nisyros on Tuesday evening where he presented a decision to put off a VAT hike on some Aegean islands, the PM said foreign technocrats underestimate the particularities of the country. He added that Athens does not require permission from third parties to dispose of the money which came from a surplus.
Earlier on Tuesday, Greek government spokesman Dimitris Tzanakopoulos told reporters that the government position in relation to the review is clear: "It will not accept legislation of measures after 2018".
The spokesman criticized the IMF, stressing that even though it says it supports low surpluses, it also admits that it will accept the 3.5% surplus target, if this is ultimately agreed by Greece and Europeans, as well as push for extra austerity measures.
Finance Minister Euclid Tsakalotos also had strong words for the Washington-based Fund, accusing it of ""arguing for Greek pensioners and poorer wage earners to make further economies, while it economizes on the truth."
Tsakalotos also denied that Athens had agreed to pursue a primary surplus of 3.5% of GDP in the post-program period.
"Instead of having the courage of its convictions and helping us reduce the size and/or the timespan of the surpluses, it is putting all the pressure on us to specify new austerity measures for 2019 and beyond" the Finance Minister stressed.
A spokesperson for the European Commission defended the Greek program, saying that it is credible and it allows Greece's return to growth and capital markets.
The spokesperson added that Greece has already implemented significant reforms and is on-track for achieving agreed fiscal targets, something that must be acknowledged by all involved in the bailout program./IBNA