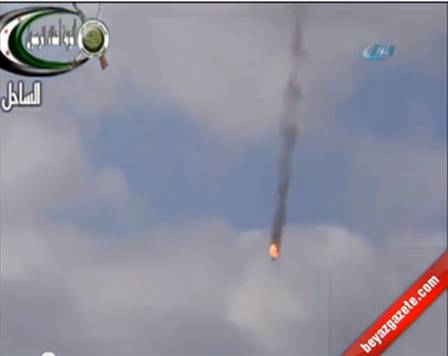 By Manolis Kostidis – Ankara
Images showing Turkish fighter airplanes shooting down a Syrian Mi-M17 helicopter are being broadcasted via Turkish social and electronic media.
According to the Turkish Army, the Mi-M17 crashed inside the Syrian border. In the images on the video shown below, it is described the moment when the helicopter is hit and then its descent in flames to the ground.
Islamist rebels fight against the Assad regime watch closely all developments and are being heard to rejoice as they see the helicopter going down.
Later, the helicopter's debris is shown engulfed in flames.
You may also read:
"We shot down the helicopter as a punitive action against Syria", Tuesday 17 August 2013