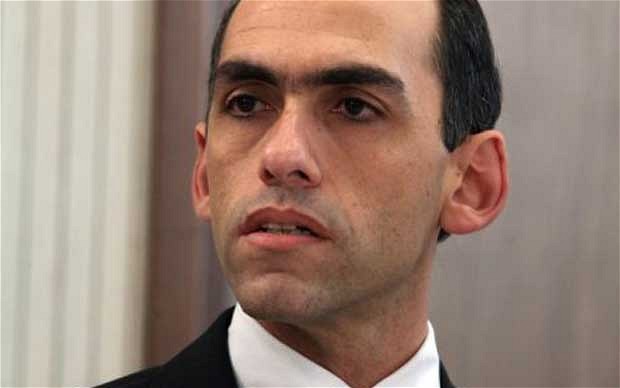 Nicosia, February 17, 2015/ Independent Balkan News Agency
By Kyriacos Kyriacou
Cypriot Finance Minister Harris Georgiades, while speaking on Tuesday to state radio, he commented on Monday's Eurogroup concerning Greece.
His comments seem to verify our previous prediction/opinion that the right wing and troika-friendly Cypriot Government is more likely to hesitate to support the left wing and anti-troika Greek Government due to the political cost (for the Cypriot government) in the scenario of a Tsipras' win over his ambitions and brave efforts to convince its euro partners and lenders to change the harsh Greek austerity program.
Cyprus is also on strict euro bailout program since March 2013.
When he was asked whether it is true that Greece was left alone in the Eurogroup, the Cypriot Finance Minister responded: "I'm not sure what the Greek authorities' demands are. They asked for time and not money", Georgiades said, adding: "So it is not clear what to support".
"Of course the Cypriot stance-whatever that is- towards the Greek issue will not make the difference", Georgiades said.
Even though he did not understand the Greek demand by his own words, Georgiades stated that the Cyprus position towards Greece "is well known and will continue to be given".
Commenting on Cyprus' austerity program, Georgiades said that "we must understand also here in Cyprus that we cannot assure the prospect of country or its people with big words, emotions or denial, but with difficult, necessary and right choices. We must get serious here and decide which path to follow".
Omirou: Neocolonial mentality
Eurogroup`s attitude towards Greece constitutes pure blackmail and expresses a neocolonial mentality Cyprus House of Representatives President Yiannakis Omirou has said in a written statement.
Omirou said that the ultimatum Greece has been presented with takes Europe back to the past, violating fundamental European values such as equality, mutual respect and solidarity.
"There is an insistence on policies of social misery and mass unemployment. We express our full and wholehearted support to Greece, the Greek Government and the Greek people," he said.
At the same time he added that the struggle of Greece was a struggle for Europe as a whole; for a Europe that honors and respects the fundamental principles and values of democracy, social justice and equality and urged every European citizen to take part in it.