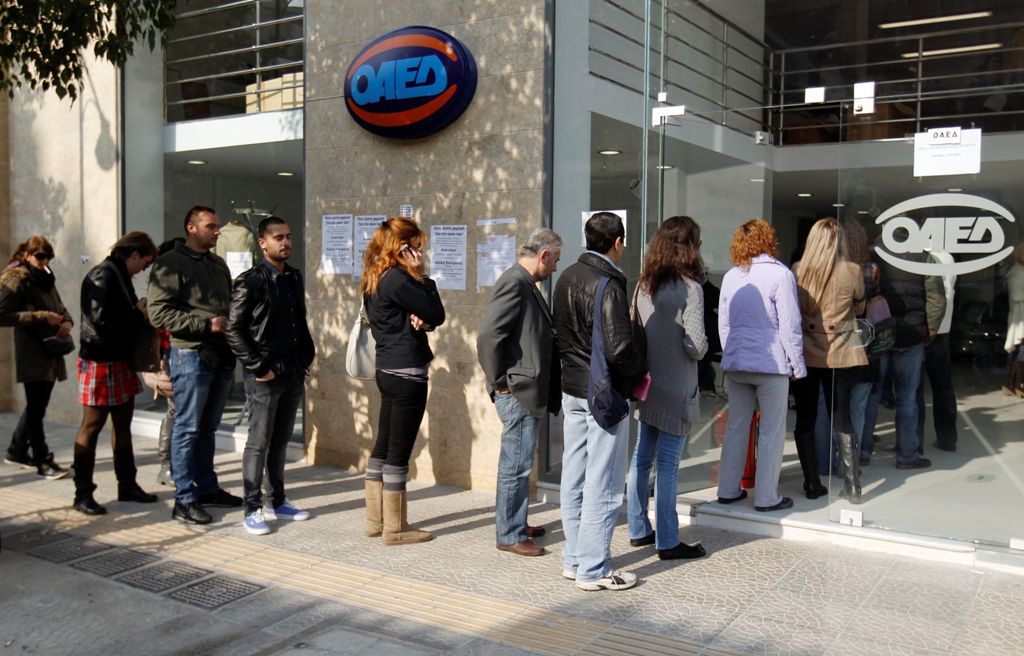 By Spiros Sideris – Athens
Greece is at a critical crossroad and will be faced with prolonged social crisis unless steps are taken to reverse the situation, says a report by the International Labour Organisation (ILO) for Greece.
The ILO study, which was presented yesterday at a special event at Zappeion in Athens, estimates that in 2014 the greek economy has shrunk by 25% compared to 2008, while since the beginning of the crisis one in four jobs has been lost.
This results in the 70% of the total of almost 1.3 million unemployed being without work for more than a year and several, for two years or more.
According to ILO, within five years the number of Greeks who are at risk of poverty has more than doubled. In 2013 this figure exceeded 44%, while in 2008 barely exceeded 20%.
Under these circumstances, ILO argues that even if the growth rate is 2%, it will take 13 years to bring the greek economy to the levels they were before the crisis
Accordingly, even at an annual rate of employment growth of 1.3%, the labor market will be able to return to 2008 levels in 2034.
ILO asks to halt the policy of wage reductions and to take urgent measures to support jobs and businesses, after an agreement among the government, employers and workers.
In the med-term, ILO proposes the implementation of an "integrated strategy for growth and job creation and is willing to work with the Greek government and the social partners, as well as the European Commission".