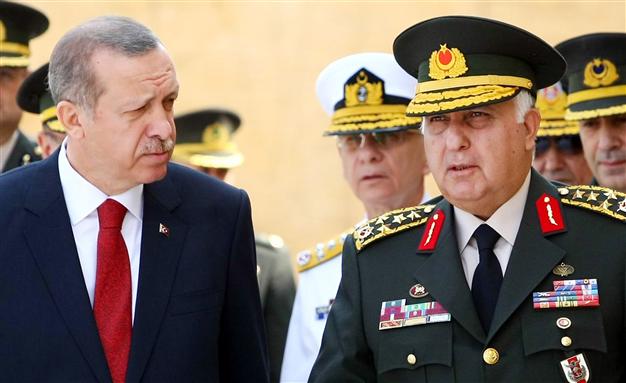 Ankara, May 10, 2015/ Independent Balkan News Agency
Necdet Özel will be absent from his duties for at least 15 days
By Manolis Kostidis
It has been revealed that the leader of the Turkish Armed Forces Necdet Özel in recent days has not been performing his duties as he has taken a medical leave to rest at least 15 days. The ailment of Özel has not been made known, and whether if it is in fact an illness or other "political" reasons.
In the Turkish capital many rumors are circulating about an imminent invasion of Turkey in Syria. The MP of the Republican People's Party (CHP) Gürsel Tekin had declared Thursday to have certain information that the Turkish government has taken the decision for an invasion that will take place in the coming days and called the Prime Minister Ahmet Davutoglu to deny it. The government has neither confirmed nor denied these rumors.
Within this climate was announced the absence of Özel his duties for the next 15 days and reports indicate that he may need a small operation. This "mystery" of the press release that does not specify details, has raised questions regarding the opposition of Özel on a possible military intervention.
In the absence of Özel, he will be replace by the chief of the Army of Turkey Hulusi Akar.
However, in July 2014, Özel had been admitted and treated in the military hospital in Ankara, after a discomfort in his eye that was caused by fatigue and stress.