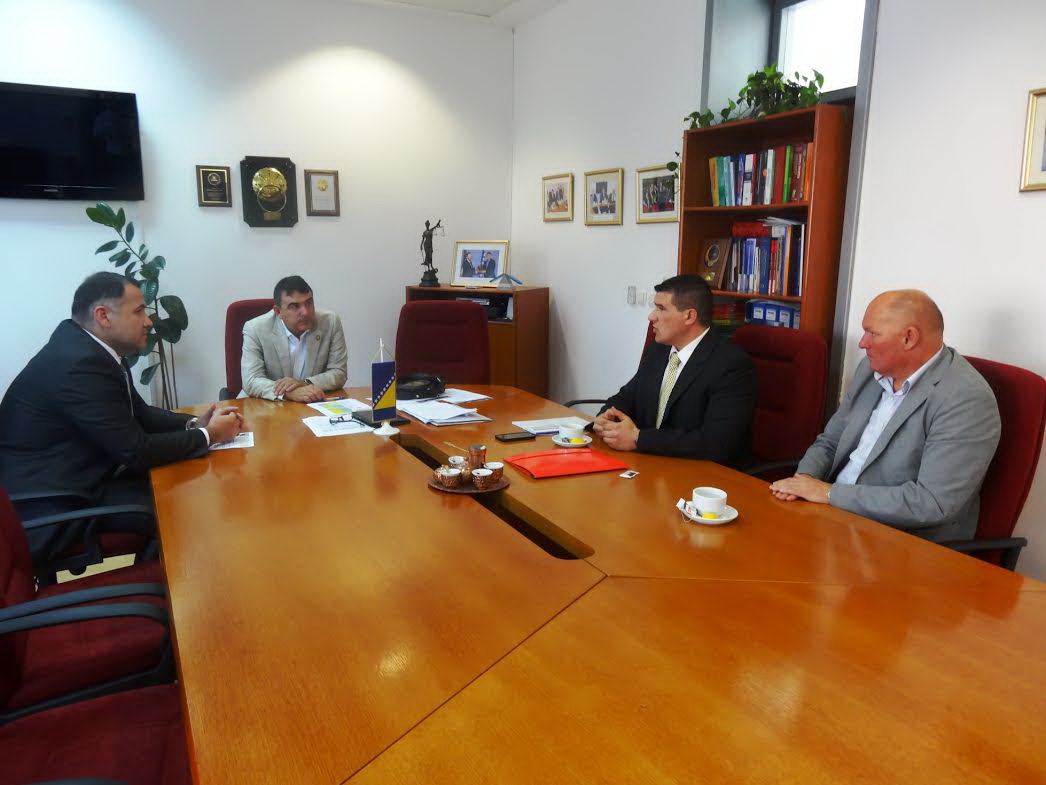 By Mladen Dragojlovic – Banja Luka
Director of Bosnia and Herzegovina Border police and Main prosecutor of BiH Prosecution office, Zoran Galic and Goran Salihovic, met on Wednesday to discuss the next steps in the investigation of the issue of illegal wiretapping by BiH Border police.
Several days ago, during routine inspection in a Border police building in Sarajevo, officers found three telecommunication wiretapping devices, which did not have any documentation and were unaccounted for. In addition, the devices were on the table in one of the offices and anyone could use them and listen to someone's phone conversations.
After this issue was made public, Galic told the media that the devices were used by the Border police officers who do not have the authorisation to use such equipment. He also confirmed that there was no records, regarding usage of this equipment, no listings of wiretapped persons or records about the legitimacy of wiretappings.
"Several officers of Border police inspectors were caught trying to destroy certain documents about wiretapping. It is obvious that these activities were illegal", said Galic.
He also confirmed that the Border police have their own devices for wiretapping, but they are registered and must have legal documents for usage. Galic emphasized that the devices in question were taken from BiH Intelligence-security agency, but there is no trace about them in any of these institutions, no documentation and relevant BiH Ministry of security was not informed about any such relocation of the devices.
On the meeting at Wednesday, Galic and Salihovic agreed that it is crucial to investigate all details of this case and prevent any further misuse of such devices. Also, they agreed that it is necessary to prevent any manipulations with information about this case since BiH is in electoral period.
As soon as the inspectors discovered the illegal wiretapping devices, Galic removed 39 Border police officers from their positions and transferred them to other posts. He said that they will be under investigation and that their responsibility in this case will be reviewed. If investigation show that they made illegal wiretappings, they will be prosecuted in accordance with the law.
It is has already been made clear that the devices were not used in just one office, but some officers moved them in various rooms inside the central Border police building in Sarajevo.
Photo: BiH Prossecution Office