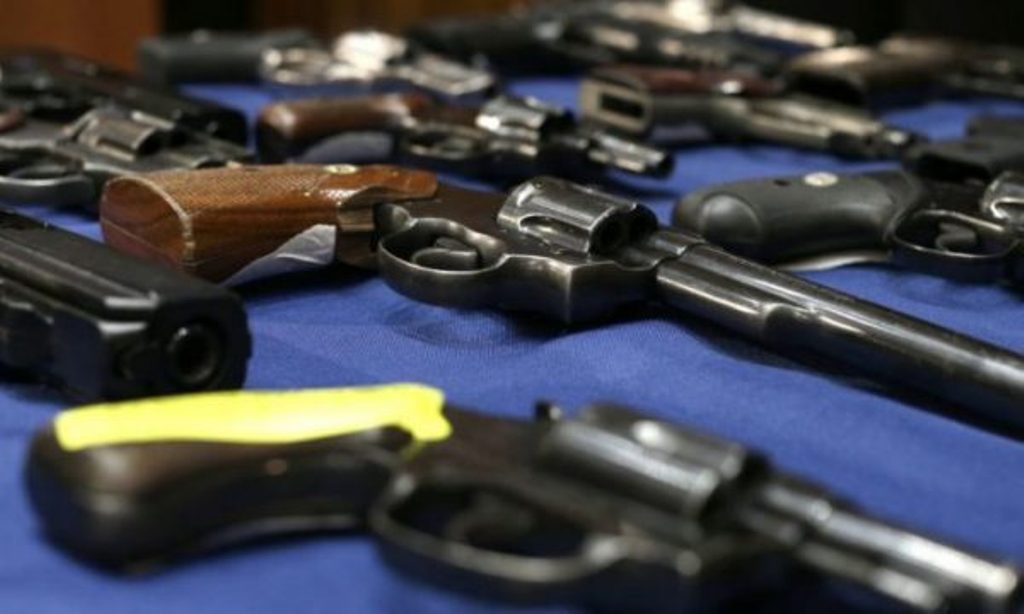 Illegal possession of weapons in Kosovo has become a cause for concern. In 2018, 26 out of 32 murders were committed with fire arms.
People must be made aware of the importance of legalizing their weapons. This was said in a roundtable  which focused on the legalization of weapons in Kosovo.
The meeting also said that sustainable development cannot be achieved without security, while illegal weapons cause violence and insecurity.
Permanent Representative of UNDP in Kosovo, Alessandra Roccasalvo said that the Ministry of Interior has a duty to inform citizens of the country on matters concerning security.
"Light weapons are a big challenge that you've been facing for years", she said.
Izmi Zeka, deputy Interior Minister, said that over 800 people in Kosovo are waiting for their weapons to be legalized.
"I would like to invite people to apply for legalization of their weapons. Over 800 weapons are waiting to be legalized in Kosovo. We are expecting up to 1300 people to apply", he said. Zeka said that one single legalized weapon means a saved life. /ibna/