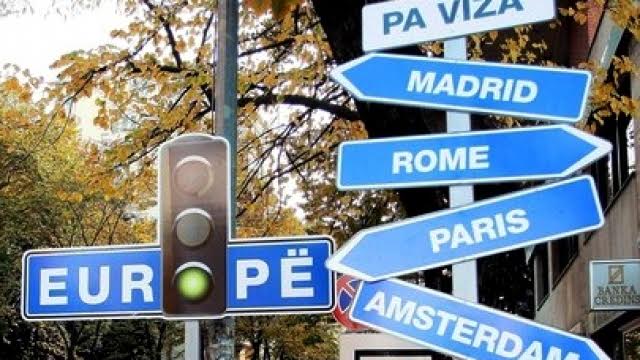 The high number of asylum seekers in the EU member countries will make the process of the liberalization of visas for the citizens of Kosovo even more difficult. European affairs experts told IBNA that besides other criteria, illegal emigration will not help in a positive decision of the European Commission to give the green light for Kosovo's visa regime liberalization.
Avni Mazreku, professor of European Law says that illegal migration will cause problems for the citizens of Kosovo in terms of the liberalization of the visa regime.
"Illegal emigration is something that hurts chances of the visa liberalization process, because countries that want to be part of that process, must be considered as safe countries, where there is political, economic and legal stability", Mazreku says.
"Illegal migration can only be prevented through economic development and by creating more jobs", Mazreku adds.
Former Dutch ambassador to Kosovo, Robert Bosch says that all Balkan countries are in the list of safe countries, therefore citizens who attempt to reach EU member countries illegally, will not benefit anything.
"Illegal migration is not the only way. If you want to migrate legally, follow legal procedures, because if you migrate illegally, then you may be barred from entering the EU for a period of up to five years", was Bosch's message for the citizens of Kosovo.
For emigrants who believe that they will have a better life in the EU countries, Robert Bosch says that this will not happen.
"Kosovo has a future. You can go and work abroad, but you must return to Kosovo and contribute for your country".
Meanwhile, Kosovo's Ministry of Interior doesn't yet have any information on the number of citizens from Kosovo who have migrated this year.
EU ambassadors in Kosovo are constantly reiterating that none of their countries will grant asylum for the citizens of Kosovo. /balkaneu.com/