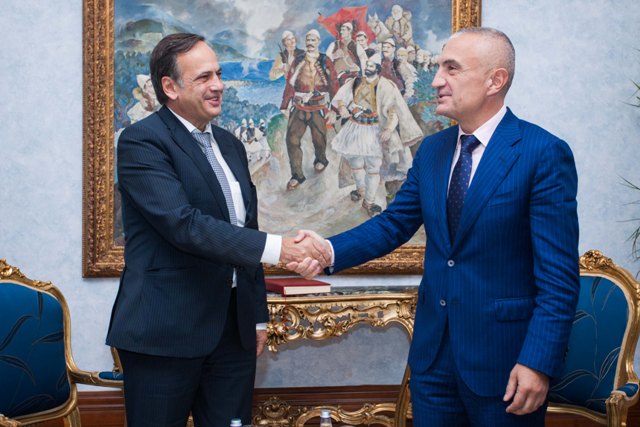 Tirana, 26 October 2015/ Independent Balkan News Agency
The only phrase that the speaker of the Parliament of Albania, Ilir Meta, has recently repeated when he was asked by the media if changes are needed in the government, was: New impulses are needed in the government.
The only sense that the media made out of this phrase was that Meta was in favor and even asking for a cabinet reshuffle, which PM Edi Rama is reluctant to do.
But, following a number of meetings between Rama and Meta, things seem to have changed and the leader of SMI, the second largest party of the governing coalition, "explains" that by new impulses, he doesn't imply changes in the names of ministers.
"Every time one mentions the words 'new impulses', everyone thinks that every impulse means a new minister who replaces another and so on. What's important to us is the result of the government. Names are no longer important and without a doubt, we expect better results", Meta declared from the USA for an official visit which will last several days.
This is the first time in the past two months that Mr. Meta clarifies his declarations about which were interpreted as a cabinet reshuffle.
According to him, the government of the country must see improvements: "We are part of this coalition, of this majority and we want it to improve on a daily basis, as there's lots of room for improvement".
However, Meta justifies the fact that Albanians are not yet seeing the great expectations that they had when they massively voted the left wing in 2013.
According to Mr. Meta, the blame for this goes to Berisha's government, which he was part of four years before joining the SP.
"The situation with economy, finances and budget that the new majority found after the elections, was very difficult as a result of several populist and electoral policies that were followed ahead of the 2013 elections. Therefore, if we add on top of this the difficult financial and economic regional and European situation, we must be realistic and admit that the general climate was not an easy one".
Meta says that the government has carried out important reforms and it continues to carry out reforms, such as the one in the domain of energy, pensions, agriculture, territorial reform and others.
But Meta warns that the future will not be easy either: "The challenges will not be easy and I think that more  should be done not only in formalizing the economy, but also in the way this formalization is taking place, because businesses must not see it as pressure against them, but as help to grow and develop."