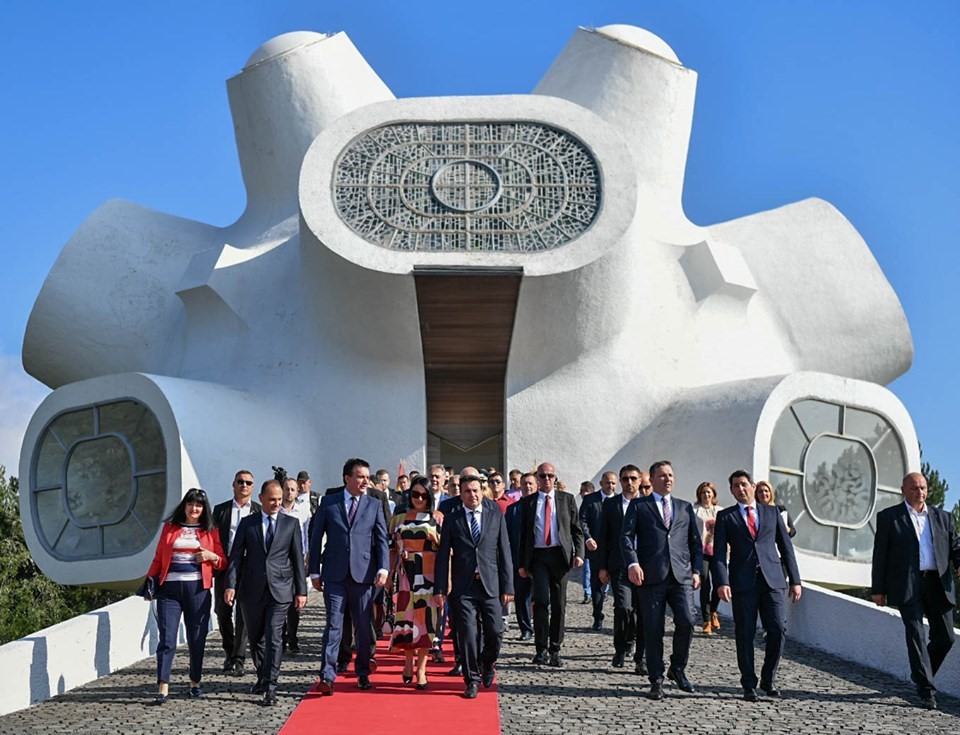 The Prime Minister of North Macedonia, Zoran Zaev, today called for the unification of all peoples in the country.
In his speech on Ilinden Day – known as the 1903 revolutionary uprising against Ottoman rule – Zaev said that unity should serve the future, not the past.
-We continue to nurture the concept of a community society, as a legacy of a Manifesto that invites neighbors and friends for a better life – Zaev emphasized.
He added that it was the patriotic duty of Macedonians, Albanians, Turks, Serbs, Vlachs, Bosniaks and Roma to unite and reconcile at the internal level.
On the occasion of the 116th anniversary of the Ilinden Uprising and the Krusevo Republic, numerous state and diplomatic delegations in Northern Macedonia laid flowers on the tomb of President of the Krusevo Republic Nikola Karev at Gumenje in Krusevo this morning.
State President Stevo Pendarovski during his speech on the occasion of the Ilinden celebration called for the unification of all in order to express the achievement of the country's strategic goals, namely the country's Euro-Atlantic future.
Ilinden is not the beginning, but the beginning of the end of a century-long struggle for freedom, where many generations of heroes and heroines have laid down their lives. Ilinden is not only the Krushevo Uprising, but much more than that, VMRO – DPMNE leader Christian Mickoski said today.
Ilinden is of particular importance for the history of the northern Macedonian people since the 2nd Ilinden Uprising began in August 1903 and the first ASNOM session was held in 1944 after the anti-fascist war./ibna