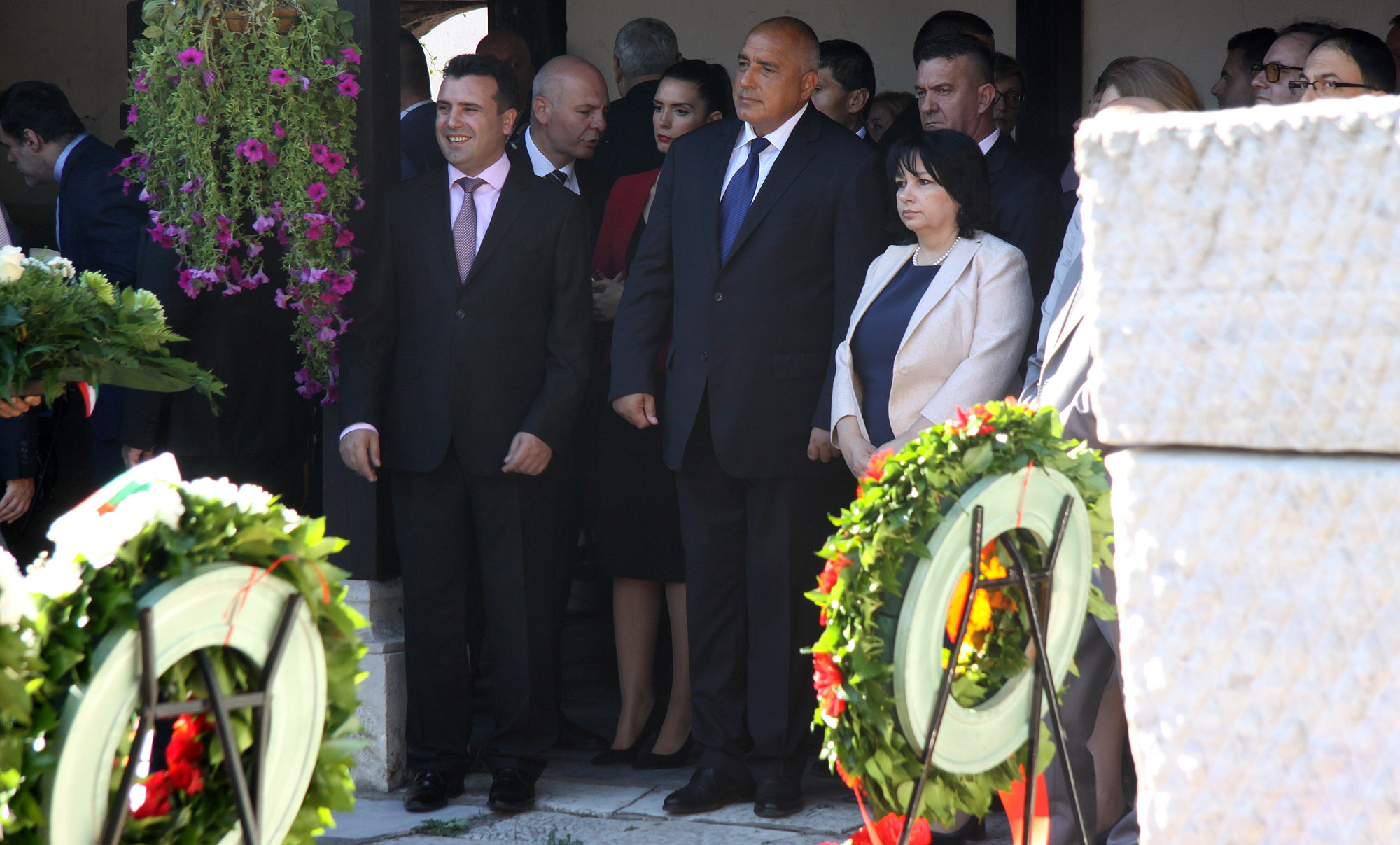 The national holiday known as Illinden Day is being celebrated today in FYROM. This date marks the 114th anniversary of the uprising known as Ilinden against the Turks in the town of Krusevo. Today also marks the 73rd anniversary of the First Assembly after the National Liberation War, where the country was declared a people's republic as part of the Yugoslav federation.
Prime Minister Zoran Zaev and his Bulgarian counterpart, Bojko Borisov laid wreaths today at the grave of the hero, Goce Delcev, a national figure who is known by both the Bulgarian and Macedonian history.
According to Zaev and Borisov, history and the past must act as strong foundations upon which the European and Euro-Atlantic future will be built.  This ceremony also marked the end of the two day visit of the Bulgarian PM in Skopje.
Meanwhile, the largest opposition party, VMRO-DPMNE has celebrated this day yesterday, while today, it has called on its members not to participate in the festive activities organized by the government, because this government doesn't represent the interests of Macedonians.  /balkaneu.com/