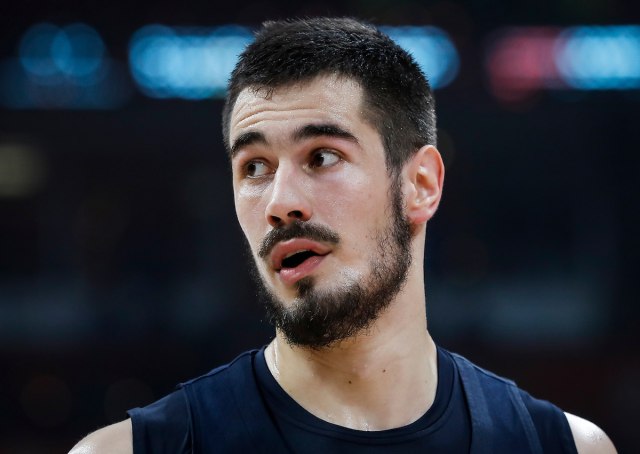 Nikola Kalinić, koji igra za reprezentaciju Srbije i za turski tim Fenerbahče, branio je svoje komentare koje je nedavno dao u jednom intervjuu. U Srbiji se Kalinić suočio sa uvredama zbog navodno "nepatriotskih" primedbi.
"Neki od mojih sunarodnika žive u prošlosti. Oni su još uvijek u Osmanskom carstvu i sećaju se svega što je Osmansko Carstvo učinilo u Srbiji i na Balkanu. Pokušao sam to da objasnim u jednom intervjuu koji je pogrešno shvaćen, ili su ga razumeli onako kako im se sviđa," rekao je Kalinić za Trendbasket. "Nije me briga šta se desilo pre 10 ili 20 godina, a posebno mi nije stalo do onoga što se dogodilo prije 500, 600 godina, uključujući i Kosovsku bitku", nastavio je on.
"Ako je neko dobar prema meni, vratiću ga na isti način. Ako je neko loš, neću obraćati pažnju. Postoje neki ljudi koji me nisu razumeli i rekli da bih trebao postati Turčin. To je smeće. Ja volim Tursku. Takođe volim Srbiju. Srbija je moja zemlja, tamo sam rođen, tamo sam odrastao, tamo je moja porodica. Zašto ne možemo izabrati obe zemlje istovremeno," kazao je Kalinić.
"Kada sam počeo da putujem po Evropi, ne samo zbog košarke, već i sa prijateljima, očekivali smo ono što smo čitali u novinama ili gledali na televiziji. A to je: "Srbi su najbolji narod na svetu, ceo svet je protiv nas i oni nas mrze jer smo najbolji". Tokom tih putovanja pitao sam ljude koje sam upoznao o onome što misle o mojoj zemlji. Nisu znali šta da kažu. "Mislite na Sibir", pitali su. "Ne, mislim na Srbiju i Balkan, morate znati, svi znaju za Srbiju," parafrazirao je Kalinić.
Rekao je da je ovaj "slučaj" bio izuzetak. "Međutim, to se desilo još nekoliko puta i shvatio sam da je ono što sam gledao na televiziji ili čitao u novinama možda i nije tačno. Kažem ljudima: "idite u Tursku, u Istanbul". Postoje jeftini letovi. "Razgovarajte sa ljudima i videćete da niko nije zainteresovan za Otomansko carstvo ili za ono što se desilo pre pet vekova".
Kalinić igra za Fenerbahče od 2015./IBNA