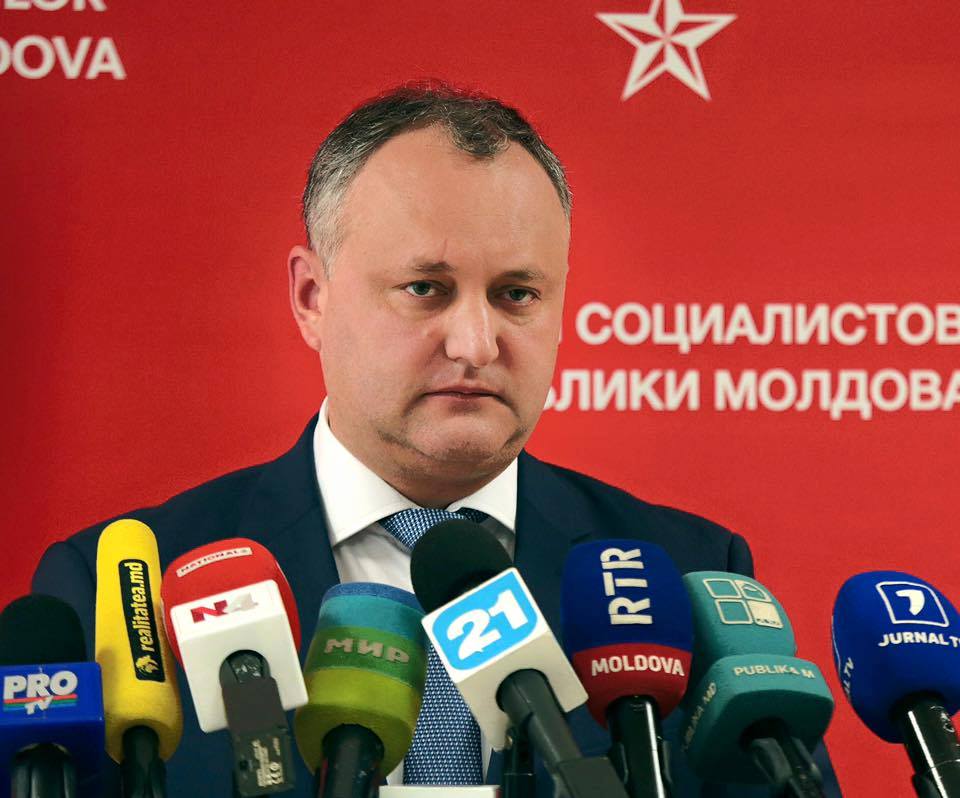 Republic of Moldova President Igor Dodon has requested the Moldovan government the initiation of the suspension from office procedure of the ambassador to Bucharest, Mihai Gribincea, Radio Chisinau and deschide.md inform.
Presidency spokesman Ion Ceban has posted on Facebook a message reading that Gribincea's statements during an interview for a Romanian private broadcaster were contrary to R. of Moldova's national interests.
"We reiterate the fact that no representative of R. of Moldova's diplomatic missions has competence to express opinions regarding the legality of the documents issued by the president, considering that the granting and withdrawal of the citizenship is the president's exclusive competence," Ceban wrote.
Moldovan Prime Minister Pavel Filip has announced on Monday he will not meet the President's request, the same sources report. A release issued by the executive's press bureau reads that "the Prime Minisster received on January b16 the Presidency's request to revoke the extraordinary and plenipotentiary ambassador of the Republic of Moldova to Romania, Mr. Mihai Gribincea" and that "the Prime Minister will not meet the request."
During the talk-show '24 Minutes' at Digi24.ro, the Moldovan Ambassador in Bucharest, Mihai Gribincea, said the dispute about Basescu's citizenship cannot shake the overall bilateral relationship between the two countries, but he estimated, based on some experts' evaluations, that the decree signed by President Igor Dodon could be declared unconstitutional.
Right after these statements Moldovan President Igor Dodon stated that he would ask the government to revoke the ambassador to Bucharest, Mihai Gribincea.
Republic of Moldova President Igor Dodon signed on January 3 the decree to withdraw the citizenship for former Romanian President Traian Basescu. The document refers only to Traian Basescu and not to his wife Maria Basescu.
On November 3, Traian Basescu and his wife Maria Basescu were sworn in as Moldovan citizens at the Embassy of the Republic of Moldova in Bucharest, on November 13 they voted for the presidential elections in neighbouring Moldova./IBNA
Source: romaniajournal.ro