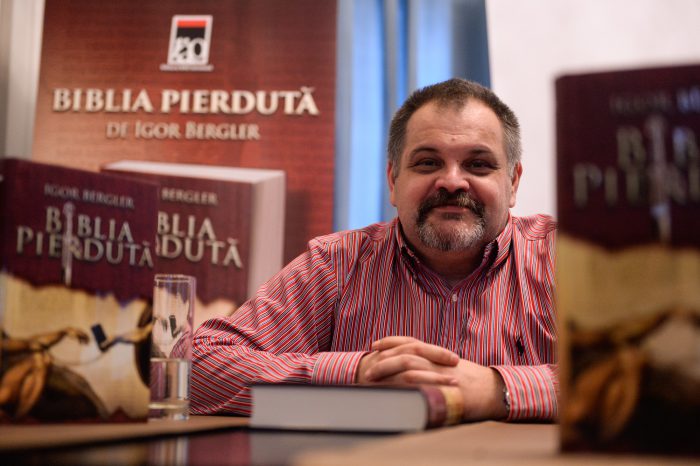 November 25 is a highly anticipated date as it is its official launch, which will take place at the Gaudeamus International Book and Education Fair, in Bucharest.
It is at this Romanian book Fair that Igor Bergler, one of the country's most renowned and best selling authors will officially launch its new, second novel, The Testament of Abraham (Testamentul lui Abraham).
The book has already hit the top of best sellers, as data show that it sells one copy per minute – "the selling speed of the absolute bestseller", reports nineoclock, and about 600 books per day.
"Readers are in love with The Testament of Abraham – from the exceptional look of the cover – your hands simply itch you – you want to grab it, to turn its pages, until the extraordinary richness of the text – everything is fascinating in this book. There are already thousands of reactions of the readers, telling us how excited are because of the book. They are even more excited than by The Lost Bible" said Jean Harris, the English translator of the two books (Bergler's first novel was first novel The Lost Bible -Biblia Pierduta).
Thanks to a very successful distribution, smart marketing and the special recipe the author has in his sleeve, the conspiracies and mysteries of his new creation rock already. Many book experts believe it will might outdo the first one.
The Fair will last between the 22 and 26 of November and is the only book event in the world and the most important one in Romania, editorially wise, "initiated and organized by a public radio service: Radio Romania."…/IBNA