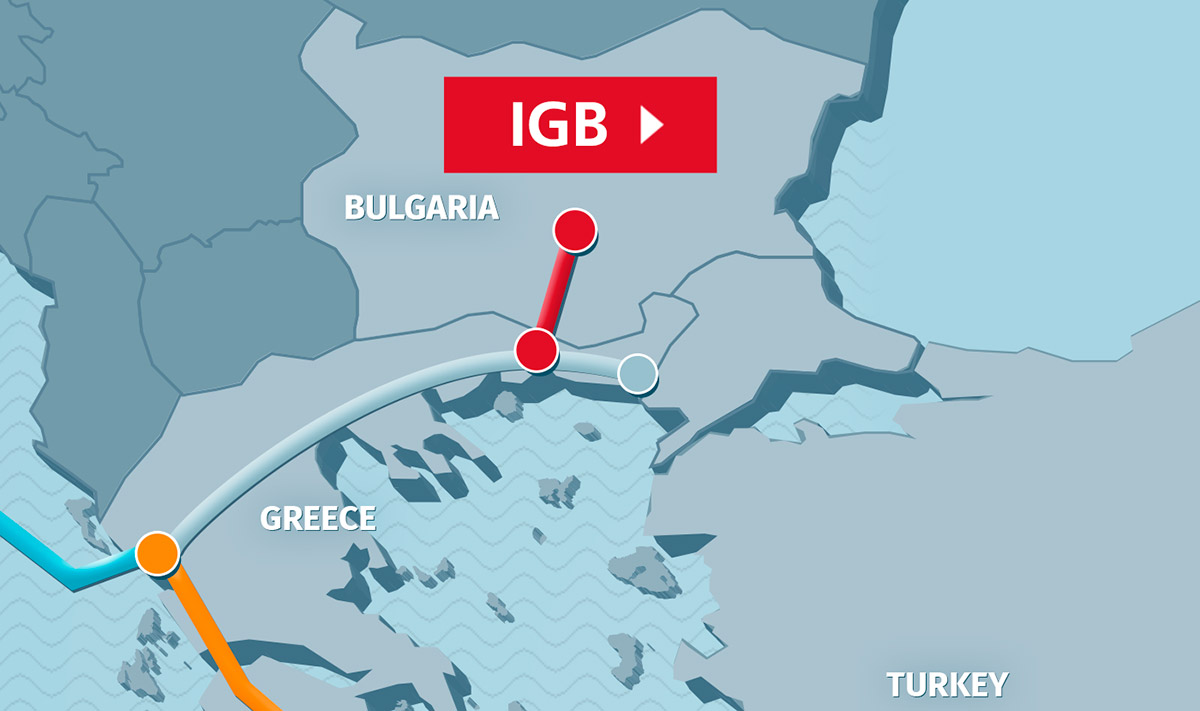 The European Investment Bank (EIB) approved a 110 million-euro loan for the construction of the 182km-long IGB pipeline that will connect Bulgaria with Greece, according to Reuters news agency.
The completion of the pipeline in question, as noted, combined with other natural gas projects in the region (FSRU Alexandroupolis, TAP pipeline) will significantly help diversify sources and routes in the SE Europe region.
Bulgaria is looking to commence the IGB pipeline's operations by the end of 2020 in order to provide alternative gas sources to the domestic gas market in Russia.
It is noted that during the visit of the Greek Minister of Environment and Energy, Kostis Hatzidakis, to Sofia, the Intergovernmental Agreement on the Greek-Bulgarian Interconnection Pipeline was signed.
In particular, the IGB pipeline will connect Komotini city with Stara Zagora, creating a second connection point between the Greek and Bulgarian gas networks, in addition to that of Sidirokastro.
The IGB pipeline, which will have a capacity of 5 billion cubic meters of gas, is initially scheduled to operate by delivering quantities of about 3 billion cubic meters of gas per year.
It is noted that the design, construction and operation of the project has been undertaken by ICGB AD Company, based in Bulgaria and with shareholders the Bulgarian state-owned Bulgarian Energy Holding (BEH) (50%) and the IGI Poseidon Joint Venture (50%), in which the Greek DEPA and the Italian Edison also participate. /ibna