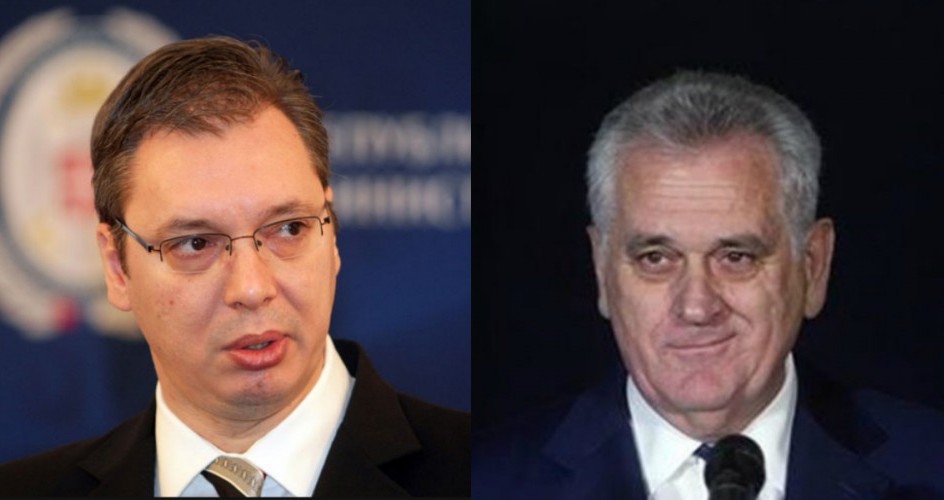 The incumbent Serbian president Tomislav Nikolic would decisively win the upcoming elections but only under one condition – if prime minister Aleksandar Vucic decides not to run. This has become evident in the poll by Medium Gallup published in Serbian tabloid Kurir.
Nikolic, who was elected in 2012, said earlier he would like to rerun but only with the support of Serbian Progressive Party (SNS) led by Vucic. Nikolic and Vucic cofounded SNS; when Nikolic became president he resigned from the position of SNS leader.
In the first half of 2016 Vucic firmly claimed he would not run for president; later, however, he did not exclude such possibility. SNS allegedly is to decide on its candidate next week.
The Medium Gallup poll did not offer the option of Vucic running for president. According to the survey, more than two thirds of SNS supporters – 67 percent – believe that Vucic should support Nikolic to rerun; 21,8 percent don't have a clear position on the matter.
If he runs as an independent candidate, Nikolic would gain 37.2 percent of the votes; with SNS support he would win in the first round with 50.2 percent. In both cases VukJeremic, ex foreign minister and former UN General Assembly president, would gain second place with approximately 15 percent. Ultra-nationalist Vojislav Seselj, who was Vucic's and Nikolic's leader for years, would be third.
If Nikolic and Jeremic would go to second round, the incumbent would take 58 percent of the votes. If Seselj would be his rival, Nikolic would get 69 percent./IBNA