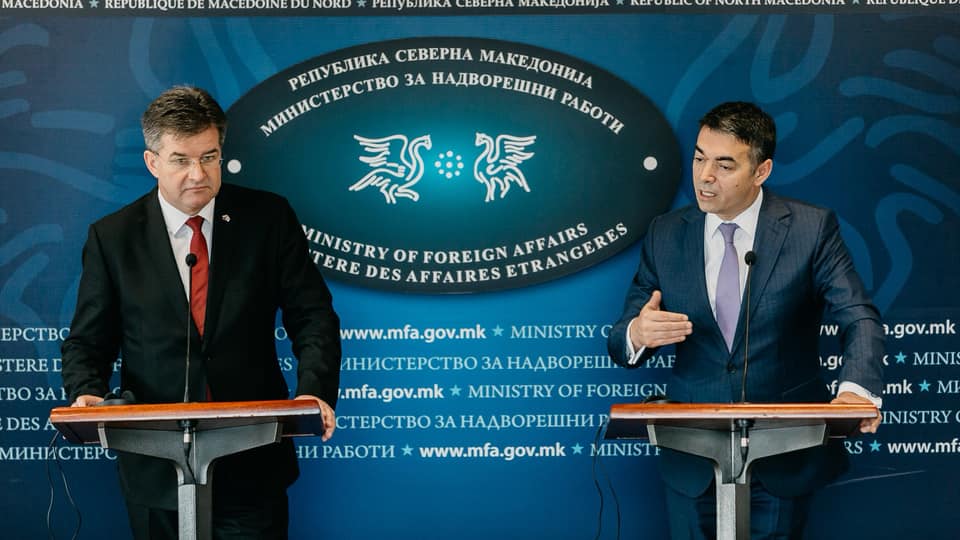 "If you ask me about my impressions on last night's conclusions, we will not be happy if a decision is not taken in October. I think our success will be a very important signal for the entire region that our door is open and that there's a European vision for Western Balkans. If such thing does not happen, then this will mark the end of this perspective". This was declared today by North Macedonia's foreign minister, Nikola Dimitrov following a meeting with the Slovakian foreign minister, Miroslav Lajcak.
He said that it's important that the European Union proves that it's serious when it comes to Western Balkans' European perspective.
On his part, Slovakian foreign minister congratulated North Macedonia on signing the Prespa agreement with Greece, considering this as a glorious achievement.
"It's a long way to the EU, but North Macedonia has travelled a considerable distance. I want to encourage you to continue. Slovakia will be at your side. Because the EU will never be finished and whole without Western Balkans as its part", Lajcak said. /ibna/