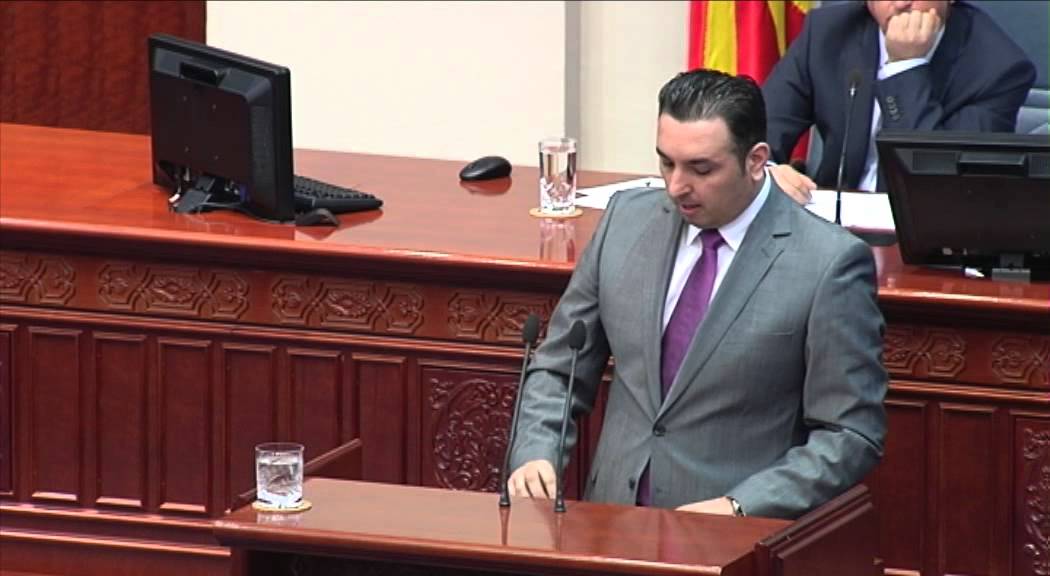 The promise of PDSH lawmaker comes following the appeal of the editor in chief of the pro government network TV Sitel, Dragan Pavlovic-Latas, in order for Macedonians to mobilize against the Albanian language
Skopje, February 3, 2014/Balkan Independent News Agency
24 hours are sufficient to take the decision and invigorate the introduction of the Albanian language as an official language in the former Yugoslav Republic of Macedonia.
This declaration was made on Monday in Skopje by the Albanian Democratic Party (PDSH) MP, Bekim Fazliu (photo).
He said that if his party comes in power, the Albanian language will be an official language within 24 hours.
The promise of PDSH lawmaker comes following the appeal of the editor in chief of the pro government network TV Sitel, Dragan Pavlovic-Latas, in order for Macedonians to mobilize against the Albanian language.
"During these days, Miloshevic's benjamin calls upon Macedonians to mobilize against Albanian language. He only embellishes the fake patriotism of BDI and justifies millions of Euros of Albanian money given to BDI", said Mr. Faslliu.
"Unfortunately, for Albanians and PDSH, the issue of the language still remains unsolved and PDSH members of parliament protest every day in parliament because Albanians are discriminated and the Albanian language is not yet an official language. Therefore, we will continue with this protest, until the issue of the Albanian language is solved", said PDSH member of parliament.
According to him, the issue of the Albanian language will be solved once PDSH is voted by Albanians to govern. /ibna/