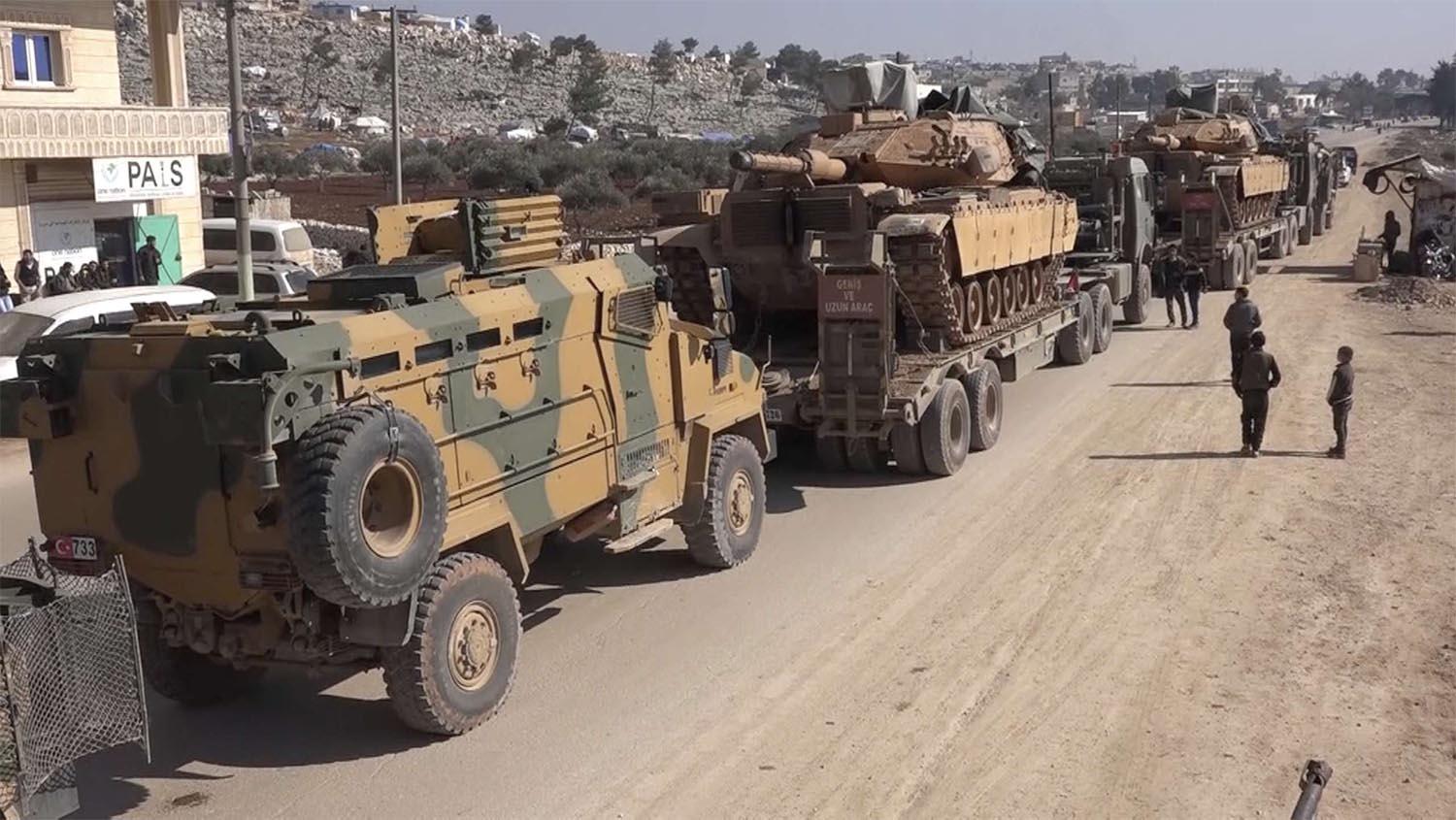 Things are heating up in Idlib with Turkey going face to face with Russia, as 8 soldiers were killed and 6 were injured by artillery fire from Syrian government troops.
According to reports, Assad's forces attacked a convoy of the Turkish army which had arrived to back forces in the area fighting with the Syrian army. The Turkish daily newspaper Cumhuriyet reports that on Sunday night, 200 armored vehicles of the Turkish army including tanks crossed the border into Idlib.
Turkish forces fired back and destroyed targets. Recep Tayyip Erdogan said at least 40 people from the Syrian government forces had been killed.
Moscow backed Damascus, announcing that the Turkish Armed Forces were attacked by Syrian forces because Russia had not been warned about Ankara's operations in Idlib, Syria.
According to the TASS news agency, the Russian Defense Ministry denied that Assad regime forces had been attacked, noting that "Turkish Air Force planes did not violate the Syrian border nor were there any recorded attacks".
"Our operation continues. And we want to make it clear to the Russians that they have nothing to do with it; our goal is the regime's forces. They should not get in our way. Because when we have people dying on us, we cannot remain silent", Erdogan stated before leaving for Ukraine. The Turkish President has made it clear that Turkey is out of patience regarding Idlib, stressing that about one million refugees are heading to his country.
Moscow believes the Turkish President's statement that Ankara "does not recognize the illegal annexation of Crimea by Russia" to be a form of retaliation. Mevlut Cavusoglu also had a phone conversation with his Russian counterpart Sergei Lavrov, during which they only discussed the developments in Idlib.
Ankara believes all agreements in the region have been breached, as Assad's forces continue their advance over the recent weeks and have already encircled some of the 12 Turkish Armed Forces' observatories in the area.
Turkish Defense Minister Hulusi Akar canceled his trip to Kiev when he heard the news and headed instead to the Turkish-Syrian border alongside the arms leaders. He claimed that 76 soldiers of the Syrian army had been killed in retaliation by the Turkish army. He claimed that Ankara had informed Russia of Turkish military movements and the transfer of aid.
Kremlin spokesman Dmitry Peskov said Moscow was still in contact with Ankara and expressed Russia's concern over terrorist organizations operating in Idlib. /ibna