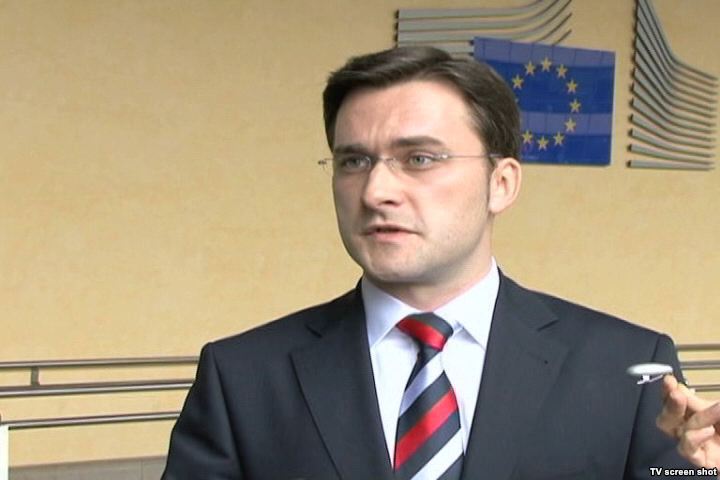 Belgrade, March 25, 2016/ Independent Balkan News Agency
By Milos Mitrovic
Serbian government would not allow anyone to use the trial verdict against Radovan Karadzic to point the finger on both Serbia and "our compatriots in the Republic of Srpska (RS)", Justice Minister Nikola Selakovic said today after special government session with the only item on the agenda former RS president sentence was held.
Karadzic, former RS President, was sentenced on Thursday to 40 years in prison for genocide and crimes against humanity during the 1992-95 Bosnian war. The sentence was issued after years long process in the International Criminal Tribunal for the former Yugoslavia (ICTY).
The government concluded that "any transfer of the collective guilt" on the individual nations due to the crimes committed by the individuals "is not allowed".
At the same time "any crime has to be punished", Selakovic said reading the conclusions of the government. The cabinet of PM Aleksandar Vucic refrained from commenting the sentence in Karadzic case. It is stressed, however, that "those who were creators of the criminal politics against Serbs were not punished almost in any way".
Selakovic underlined that "serious and responsible politics of Serbia towards its own citizens as well as Serbs wherever they live also means care about Serbs in the Republic of Srpska". "This sentence cannot be used with the aim of jeopardizing the freedom and survival of our people in the Republic of Srpska", he went on.
"The Government of Serbia expresses its profound regret for all the victims of the wars in the territories of the former Yugoslavia and equally condemns the crimes committed by Serbian units and crimes committed against Serbs in both Croatia and Bosnia and Herzegovina as well", Selakovic said.
In his words, Serbia will continue its policy of reconciliation in the region "and we believe this would be the politics of other governments in the region". "Therefore the Government of Serbia believes that the politics of punishing the members of only one nation is selective", the conclusion states.
Photo: Nikola Selakovic