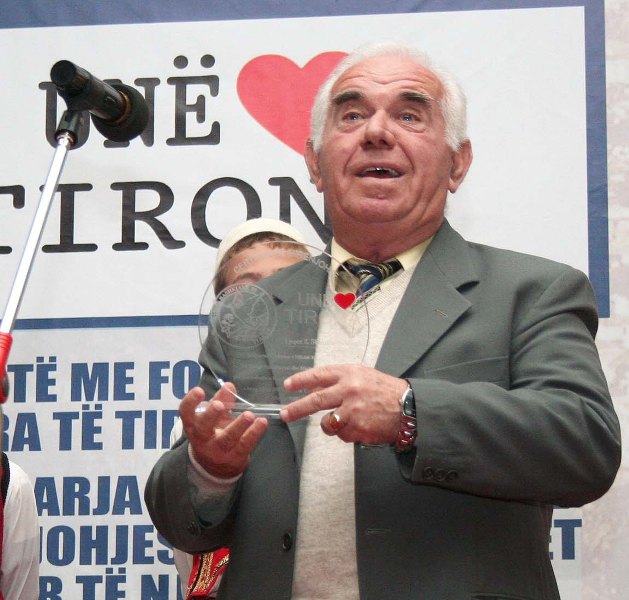 Tirana, February 11, 2014/Balkan Independent News Agency
By Albana Skenderaj
Skender Sallaku, the icon of the Albanian comedy dies following a serious illness.
The actor, who was honored with the "Distinguished Artist" title, died on Tuesday morning in the hospital of Tirana, following a serious disease.
Homages will be made on his honor in the premises of the National Theater.
Skender Sallaku was born in Tirana on January 25, 1935.
He was a national champion in classic wrestling. Sallaku then went into the world of comedy, as an author of parodies. Sallaku was active even in the art of circus. From 1954 until 1955 he was part of the Border Burlesque as an actor.
In September 1957, he makes his way in the State's Burlesque, where he worked until 1990 when he retired.
During his career, Skender had the merit of being the first clown of the Albanian National Circus. Sallaku had a 1 year training in China, in the circus of Beijing. He was a renowned clown and pantomimist and is remembered for many roles where he has excelled.
He worked with the acrobatic group until 1972, when the Circus of Tirana was separated from the State's Burlesque.
After this period, Skender Sallaku worked as a comedy actor. He was known for his protagonist roles not only in theater, but also in movies.
He was honored with the titles "DistinguishtedArtist", "Artist of the People" and "Gratitude of the City of Tirana".
Sallaku's death, who is known to be as the icon of the Albanian humor, comes a few days after the death of the great Albanian singer, Vace Zela. /ibna/