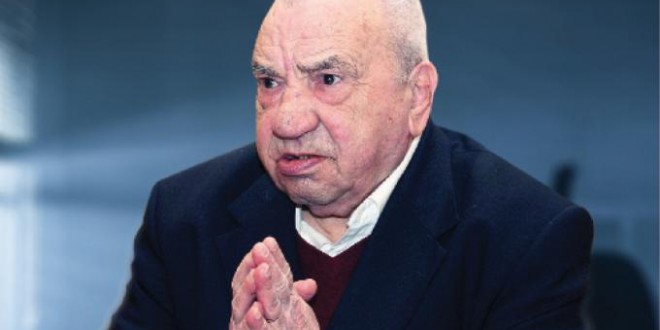 Tirana, 1 February 2016/Independent Balkan News Agency
Professor Kristo Frasheri, one of the icons of Albanian historiography passed away on Sunday. The Benjamin of the Frasheri family, Kristo Frasheri was born on Istanbul 96 years ago. In 1927 his family moved to Albania. In 1940, he started his economics studies in the University of Florence. In 1942, Frasheri returns to Albania where he's imprisoned and deported by the fascist regime. In 1943, he joins the partisans until the liberation of the country. From 1945 until 1952, he worked in the Central Bank of Albania and followed university studies at the Faculty of History.
Professor Kristo Frasheri's publications span out in a period of 70 years. Since 1938 when he issued his first article on the figure of Jeronim De Rada, professor Frasheri has published tens and tens of study articles, historical references, documentary volumes and scientific monograms. These works involved subjects such as political history, economic development, social problems, philosophical thought and Albanian cultural movement. Professor Frasheri's works are used as references for many historical issues not only in Albania, but also abroad.
For his activity, professor Kristo Frasheri has been honored with different medals. /ibna/