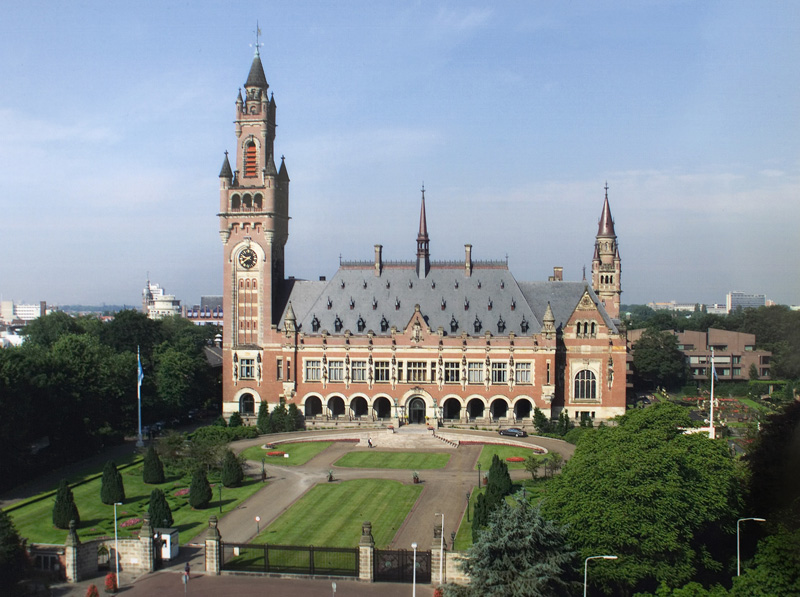 Belgrade, February 3, 2015/ Independent Balkan News Agency
By Milos Mitrovic
The Hague based International Court of Justice (ICJ) has rejected today claims by  Croatia and Serbia of genocide against each other.
Slovakian Judge Peter Tomka has said that Serbia cannot be responsible for the acts committed before 27 April 1992 when former Federal Republic of Yugoslavia became UN member and signatory of the Genocide convention. Therefore, at least the part of the Croatian claim was rejected because Zagreb has insisted on Serbia's responsibility for the crimes committed in Vukovar in 1991.
At the same time Tomka said that Serbian claim against Zagreb was legally founded due to the fact that Zagreb became convention signatory in 1991. "The acts committed in 1995 are subject of the convention", he added referring to Croatian military offensive "Storm" organized in August that year.
Croatian claim was rejected with the approval of 15 judges out of 17 while  Serbian claim was rejected unanimously. The court has found that the crimes in Croatia have been committed in order to deport ethnic Croats rather than to exterminate them.  The judges have also stressed that events in Vukovar in 1991 had represented reaction on Croatian declaration on independence.
The court has concluded that "Yugoslav Federal Army and Serbian forces have not been killing all the Croats they had captured" explaining this was a proof that there was no intention to systematically exterminate ethnic Croats.
About 20,000 people died during the 1991-1995 war, mostly Croats.
Considering Serbian claim, Judge Tomka recalled to so called Brioni transcripts that have revealed conversation between former Croatian President Franjo Tudjman and other officials including military officers; he added that Croatian leaders were aware that operation "Storm" would cause mass deportation of Serb population from Croatia. However, the court has ascertained that genocide intention did not exist.
Some 200.000 Serbs were expelled from Croatia folowing "Storm" operation, but the judges found that there were not "illegal, non-selective and intentional shelling" of the areas in Croatia which have been inhabited mostly by ethnic Serbs.
Serbian President Tomislav Nikolic, Prime Minister Aleksandar Vucic and President of Bosnian entity Republic of Srpska Milorad Dodik have watched together a live broadcast of ICJ's decision reading in Belgrade. According to Nikolic, Croatia has failed to prove genocide intention of Serbia during the war. At the same time, the judges have confirmed that Croatia had committed mass crime against Serbs, Nikolic concluded.