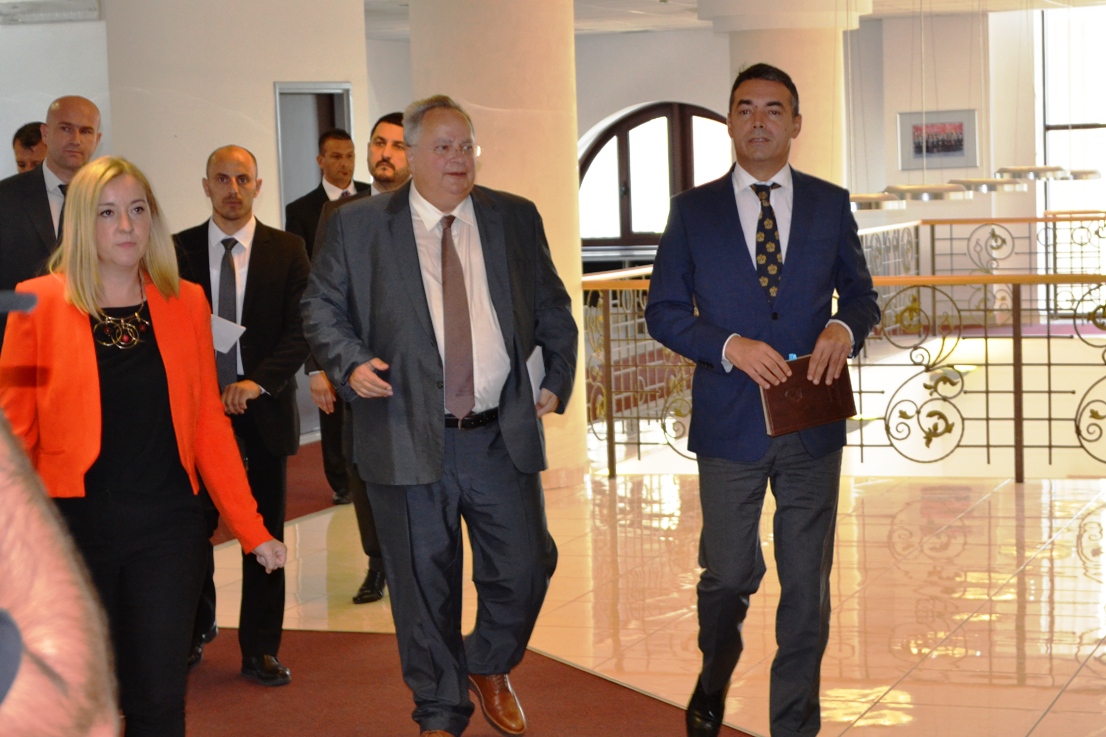 The third visit of Greek Foreign Minister Nikos Kotzias to Skopje and his first contact with the new government of Zoran Zaev may not have brought new immediate developments – something very normal – but it broke the ice between the two countries.
Nikos Kotzias and Nikola Dimitrov, in their private meeting that lasted more than one and a half hours, had the opportunity to overcome the discomfiture of Dimitrov's first visit to Athens and get to know each other better.
Those who know of Nikos Kotzias' ability and way of approach his counterparts were not surprised by the long duration of the individual meeting between the two men. The result of their contact was clear during the press conference of the two Ministers, where there was a friendly approach with no mood for provocation.
Moreover, the forthcoming municipal elections leave little room for maneuver to the Zaev government. It is a great and difficult road to the polls and the wrong moves could create cohesion and stability problems for the new government.
This fact was also made apparent in the discomfiture of government officials who have not yet been touched by the change of government, but who live with the uncertainty about their future.
Yet another important factor remains former Prime Minister Nikola Gruevski, who in his private meeting with Nikos Kotzias appeared "afraid" and uncertain about his future. What Gruevski seems to be waiting is a broad victory in the municipal elections, with the stockpile of 60 municipalities supported by VMRO-DPMNE.
Zoran Zaev's statement that he is expecting suggestions from Matthew Nimitz for the nomenclature come November, suggests that the municipal elections are a matter of concern to the government.
The new climate that is currently being formed in FYRO Macedonia is also reflected in the articles of the media, which more than ever call on the government to make steps of convergence with Greece, to open the Euro-Atlantic road to the country.
Nikos Kotzias and Nikola Dimitrov, renewed their appointment for Talin of Estonia, where they will participate in the Informal Meeting of Ministers of Foreign Affairs (Gymnich), as well as New York at the 72nd General Assembly of the UN./IBNA