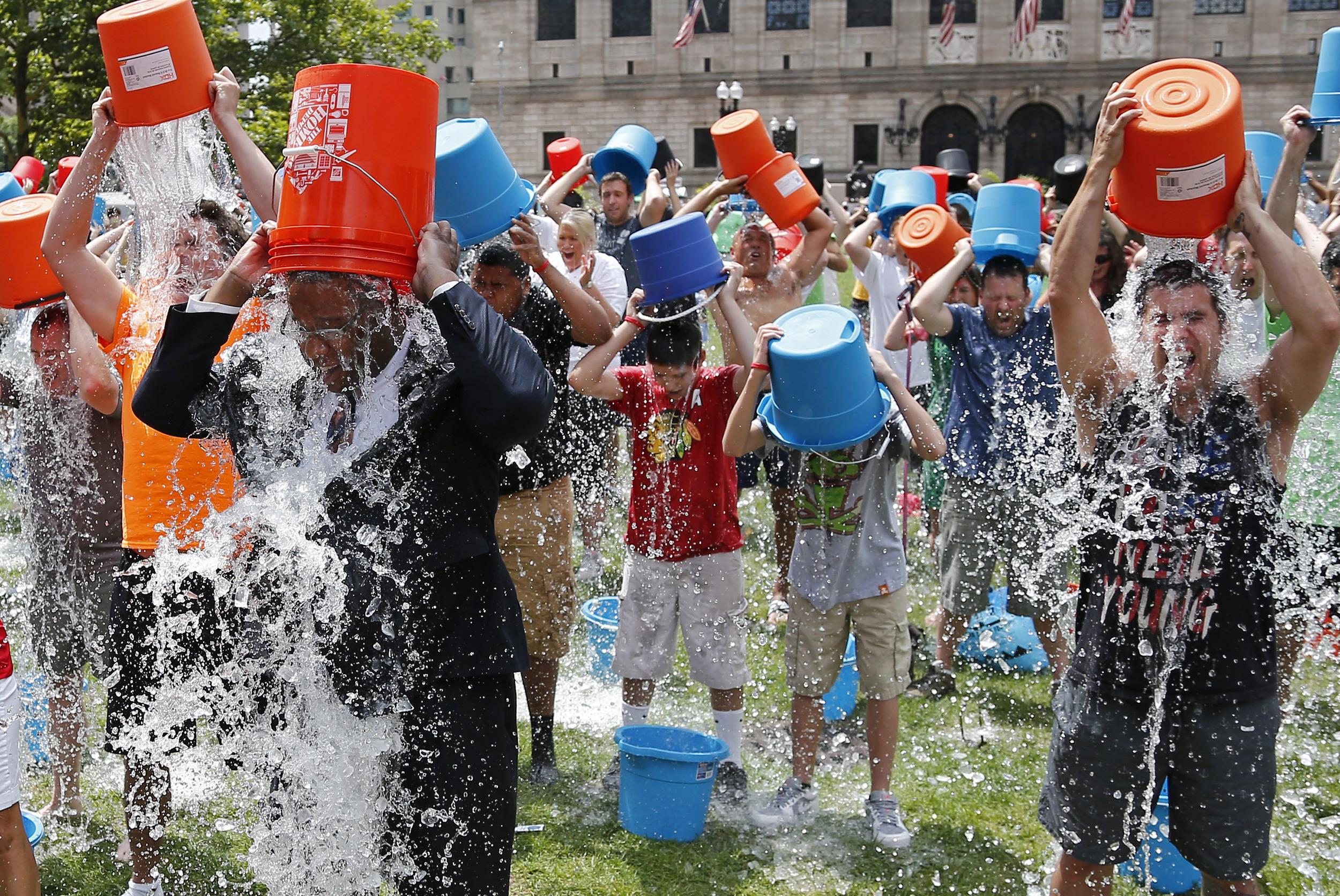 By Mladen Dragojlovic – Banja Luka
International community high representative in BiH, Valentin Incko, accepted at Tuesday an "Ice Bucket Challenge", but avoided to throw water over his head.
Instead of that, his office announced that Incko donated his own money to organization "Autism in BiH" from Sarajevo, and the Association for help to autistic persons "Children of the light" from Banja Luka.
"In this pre-election, and very important, period, it is expected that local actors on the political scene already have a "cool head", and that they are focused on solving the most pressing economic problems for citizens of Bosnia and Herzegovina", said Incko in press statement.
Incko was challenged by, Dragan Covic, president of HDZ, the biggest Croat political party in BiH. Covic was the first BiH political party leader who accepted the challenge and dumped cold water over his head. He, in fact, triggered this challenge among local politicians. Before him, participant was European Union special representative in BiH, Peter Sorensen. After Covic, many politicians were challenged, but a small number of them accepted the full challenge.
One of them is Republic of Srpska president, Milorad Dodik, who refused to dump water over head, but said that he will donate 500 BAM (about 250 Euros) to the association for people who are suffering of amyotrophic lateral sclerosis (ALS).
This challenge was under public criticism since many celebrities dumped a water over head for self promotion, without any support to ill people. Later, the challenge was accepted as a humane and interesting way of helping those who suffer of the relatively unknown illness.
Short time after first video clips of Balkan celebrities appear on Youtube, group of young people from city of Travnik used this sudden awareness about ALS and collected 28,000 BAM (14,000 Euros) as a help for former policeman Bozo Dzepina. Few years ago, he was diagnosed with ALS and that it is impossible to cure. But, thanks to "Ice Bucket Challenge", Dzepina will travel to China, where doctors have yielded good results in the medical treatment of this illness.
Also, few other patients are waiting for their chance to go to China, hoping that the Challenge will last long enough to collect money for them.