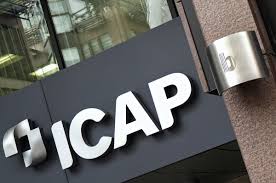 Athens, June 8, 2016/Independent Balkan News Agency
By Spiros Sideris
The strengthening of meritocracy in pay systems and the promotion of transparency in selection and promotion procedures are highlighted as ways that can be implemented by the companies to retain the human capital in Greece, is one of the conclusions of the survey of ICAP Advisory to halt the phenomenon of human capital migration (Brain Drain), presented as part of the 2nd Human capital Summit.
In the survey, conducted for the 2nd consecutive year, participated 853 Greeks abroad: 71% of persons aged 35 without family responsibilities with high specificity (holders of master and/or doctorate 72%). Of those who participated last year in the survey, who were 40% and this year's sample, only 24 people have now returned to Greece to work. As the main reasons that lead people to work abroad emerged this year as well the decreased meritocracy and corruption in Greece, with 40%, the financial crisis and the uncertainty in Greece, with 37% and development prospects in the foreign country, with 34%.
As main factors that led them back to Greece emerged for second consecutive year the climate and lifestyle in Greece (50%), the improvement of the economic situation in Greece (41%) and corresponding or better salaries than they enjoyed abroad (39%). Compared to last year's survey: it seems that many people left in the last year. Persons working abroad have an improved earnings profile over the last year. The percentage of people who say they do not see a return to Greece as possible (35% against 30% in 2015) has increased. Finally, it was observed that the persons have slightly higher wage demands for their return to Greece, compared to the requirements stated in 2015.
Mr Nikitas Konstantellos, CEO of the group, said that "ICAP Advisory, demonstrating consistency in investigating the concerns of the greek economy and society, held for the second consecutive year research on the phenomenon of human capital drain. Comparing the results with last year's, what's impressive is the fact that the main factors that drive young people abroad remained exactly the same, with the same rank, while also the same remained the factors that lead people back to our country. This proves the inability to tackle the phenomenon that is plaguing Greece, as well as the existence of zero improvement. Even more worrying however is the fact that the percentage of people who cannot see themselves returning has increased. These figures increase the need to identify what we can do on our part, as Greek companies, to keep the talents already in our employment and the youngsters, before they go abroad.
All this, of course, is a result of the economic crisis we are experiencing as a society and the weakness to address it. The state not only does it not help the situation, but instead requires additional fiscal measures which burden and exacerbate the problem. Thus, more and more executives talents and mature professionals are thinking of leaving in search of better opportunities abroad".