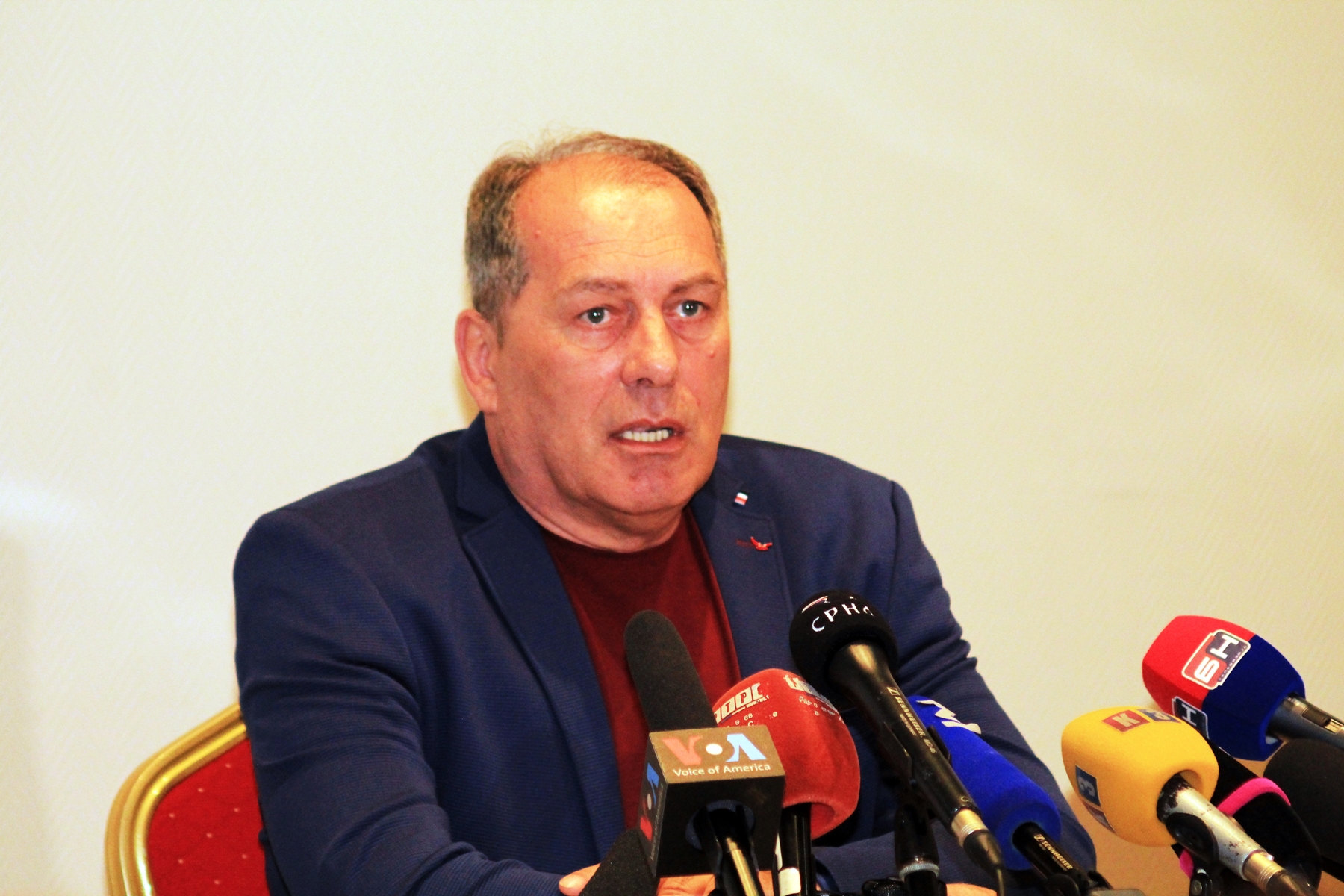 His press conferences attract a large number of media because he speaks about serious matters in such a manner that everybody can understand without doubt what the "speaker wants to say". A direct, open approach to media and in public appearances, made Dragan Mektic, BiH Minister of Security, one of the most popular ministers regardless if somebody like him or not. Mektic said for IBNA that one of the things he is proud of, is the fact that regional cooperation in the fight against terrorism, organized crime and other kinds of illegal activities, in his mandate, is at a high level.
How would you estimate the cooperation with other security agencies in the region of Western Balkans?
We have a lot of initiatives in regard to regional cooperation. Moreover, we have the EU fund worth about 18 million euro to improve the regional cooperation in the areas of battle against terrorism, strengthening of border protection and battle against organized crime.  The first phase, worth 3 million euro, has already been approved. In fact, there is no efficient battle against these criminal activities  without regional cooperation. We jointly set the rules to establish this cooperation through three segments. Each segment will be led by a relevant international organization. The is a possibility that that BiH Ministry of Security will sead one of them.
BiH, along with Montenegro and Albania is on the "Balkan route" for cannabis smuggling. Do you have some special initiatives to prevent this illegal trade?
We are going to have regional initiative but the countries have not yet decided how to manage these activities. It is true that drug smuggling is one of the problems we face. The countries will decide whether we will establish a regional center or we will involve joint investigation and prosecution teams. It is up to countries to decide how to implement the project.
How do you estimate the security situation in BiH, given that the country is one of those that face a security problem with radical islamist returnees from Syria and Iraq battlefields?
Security, in global terms, is jeopardized by threats of terrorism. In Bosnia and Herzegovina, we can enlarge the problem on islamist radicalism and violent extremism. There are permanent threats which jeopardize the security situation since we have a certain number of persons who are radicalized and accept the violence and terrorism as the manner to solve all problems. I think that about these things we in BiH must speak openly, with nothing to hide. Just if we honestly admit the problem and see the complexity of this problem, the battle against this problem will be successful. BiH institutions made the strategy to solve problems in these areas and, for the first time, we are focused in repressive manner toward persons who committed any kind of criminal act. There will be zero level of tolerance on terrorist threats and extremism.
The second aspect of this strategy is prevention because it is impossible to fight terrorism with just repression. We must undertake the prevention measures which provide the work with radicalised families in order to "deradicalise" them and to explain them the bad aspect of radicalism as ideology. We will work with every family of returnees from Syria and Iraq battlefields where they joined the ISIL forces. If these persons are in jail, experts will visit them and work on their deradicalization and return on the acceptable way of living.