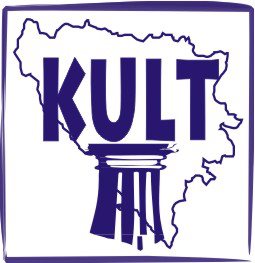 The Institute for Youth Development KULT was founded in 2002 and centers its mission and activities on a successful and sustainable youth policy. KULT aims to contribute to the building of a society that is open and inclusive, one in which citizens are equipped with the knowledge, skills and tools to be an effective member of their society. This means efforts are placed on greater government transparency, trainings and seminars for students in order to enhance their opportunities at the labor market, providing them with the skills and tools that their own country has been ineffective in doing. We speak with the Executive Director of KULT JasminBešić, who tells us about the main problems that youth in B&H are facing today and what obstacles have been placed in their way and provides a thorough assessment of the situation in B&H today.
By Medina Malagic – Sarajevo
What are the main obstacles facing youth today in BiH? In what ways has KULT worked to alleviate the obstacles that BiH youth face today?
Youth in B&H are not in a position to choose, because jobs are scarce in the economic sector, and the government sector employs on a «quid pro quo» basis according to the mindset: I will give a job to your friend or relative, because you gave a job to my friend or relative, or awarded a tender to my friend's company, or we are members of the same political party. Young people wait for an older worker to retire, thus opening a position, because no new jobs are created except in the government sector. International projects focused on employment do not create new jobs; they make the already existing ones «visible».
The government is currently the biggest and most attractive employer, which, of course, is neither healthy for our economy nor for our society. The youth are disillusioned with the current system because day after day they are more and more convinced that their diplomas, non-formal qualifications and experience do not guarantee a job. The worsening of the situation in the country is clearly indicating to young people that hard work and continuous efforts do not pay off. No one is teaching them that investing in oneself is a worthwhile endeavor and that they will receive ample compensation for working hard. Their parents, unemployed, conned during the privatization process, are a case in point.
During their education, youth are unaware of the realities of the business world. They are unprepared for the challenges that await them on the labor market. However, not everything is so bleak; many young people have recognized that formal education does not offer much and are seeking alternatives and there is a point at which they need the Institute for Youth Development KULT. Non-formal and informal education is gaining popularity. Youth are taking part in courses, seminars and educational trainings on different topics, all with the goal of improving their chances on the labor market. Some take online courses and compete in virtual enterprises. Some find ways to travel abroad for a few days and gain experience with their peers from around the world. Sadly, the majority of youth are not aware that these options are available to them. Only after graduating from university do they realize what they have missed. Everyone must be aware that while in school they must volunteer, develop their skills, get their foot in the door of the business world and look for opportunities themselves. At the moment, formal education offers little more than a pass into the world of business – a degree.
What has been the level of cooperation of BiHinstitutions?
Institutions are closed and distanced from youth in B&H. But with the help of the Institute for Youth Development KULT youth should find a way to contact the Youth Officer in their municipality (www.sluzbenici.mladi.org). Then they should read the Youth Law and the Law on Volunteering to familiarize themselves with their rights. The Law on Volunteering in particular offers youth a multitude of options for acquiring work experience. Youth should also address their town's Youth Council and inquire about additional training courses (www.direktorij.mladi.org). The www.mladi.org website is a source of information that will encourage them to actively participate, for the good of the society, but also for their own good. We fought long and hard to provide youth with these tools. We are always more than happy to reply to all inquiries directed at us.
Have BiH youth been actively engaged in furthering the aims and goals of the current protests throughout the FBiH ?
Unemployment is either the consequence or the cause of the bulk of problems encountered by people in BiH. Youth self-employment is neither taught nor encouraged, even at faculties that teach economy. Formal education did not equip youth with skills that characterize a good manager or a lawyer; they are educated as law or management theoreticians. Without a state-enforced system for acquiring work experience, youth are not competitive on the job market because they are unfamiliar with the principle of work; all they have is knowledge that does not make them competent for the profession they were educated for. After completing their education, youth face unemployment. What choice do they have? They can engage in illegal activities or leave the country. Both of these options are common. How can they start their own family if they cannot afford to pay rent? When asking for loans, youth, at the height of their ability, are considered to be the most high-risk group. This is absurd. Therefore, we should not be surprised at all that youth took to the streets to voice their deep discontent. I cannot justify setting buildings on fire, but I completely understand their rage. How can they be expected to respect the same government institutions that have so far done nothing to help them live their lives with even a modicum of normalcy?
Statistics have shown that more than half of young people want to leave BiH, as they see no prospects for their future here. What needs to be done in order to change these views?
What youth in this country are calling for is an alignment of the education system and the labor market, employment based on transparent criteria and incentives to help them become independent from their parents. Schools and universities should teach youth how to solve a particular problem in their profession, and not feed them with ready-made theoretical solutions. Youth should be taught inductive reasoning, which will enable them to practically apply the how, that they were taught. It is necessary to reinstill youth with the hope that they can find employment upon relying solely on their competence and hard work. The government should provide employers with more incentives for employing youth, and motivate youth, with financial and advisory support, to start their own business and live independently in their own housing units. Employers should provide youth with opportunities for professional development, and the government and non-governmental sectors with opportunities to volunteer. Youth leave BiH for countries that offer all of the aforementioned, which motivates them to invest in themselves and strive for success, because in the long run it pays off – both to youth and to the country they are in.
The civil society is vital component in any democratic society. Can you trace the development of civil society in BiHover the last few years?
A developed, active and independent civil society is an indispensable factor in democratic and open countries. Civil society consists of a large and diverse set of voluntary organizations, and comprises non-state actors and associations which are not purely driven by private or economic interests, are autonomously organized, show civil virtue, and interact in the public sphere. In modern democracies, a well-developed civil society increases citizens' freedoms, promotes the rule of law, reduces state corruption and establishes greater government effectiveness. In consolidated democracies, it is taken for granted that civil society should work in cooperation with state actors; having a role of equal partner and making a significant contribution to policy-making processes.The civil society, therefore, needs to be a corrective partner; articulating interests and providing an important check on state power.
Bosnia and Herzegovina has been facing a deep and damaging political and social paralysis for most of the last decade. The marginalization of civil society from the transition process, however, remains an interesting and puzzling question. Although there are institutional and administrative obstacles to civil society playing a more decisive policy-making role, the civil society in BiH is improving.  The problem is that BiH citizens generally don't have a clear vision of what should be their priority and they are completely excluded from policy-making. In fact, it seems that citizens are not sufficiently interested in anything except their mere existence. Only when people actively participate in the community can they contribute to bringing about social and political changes, and that is happening in BiH; the process is slow but it is happening through the development of civil society.