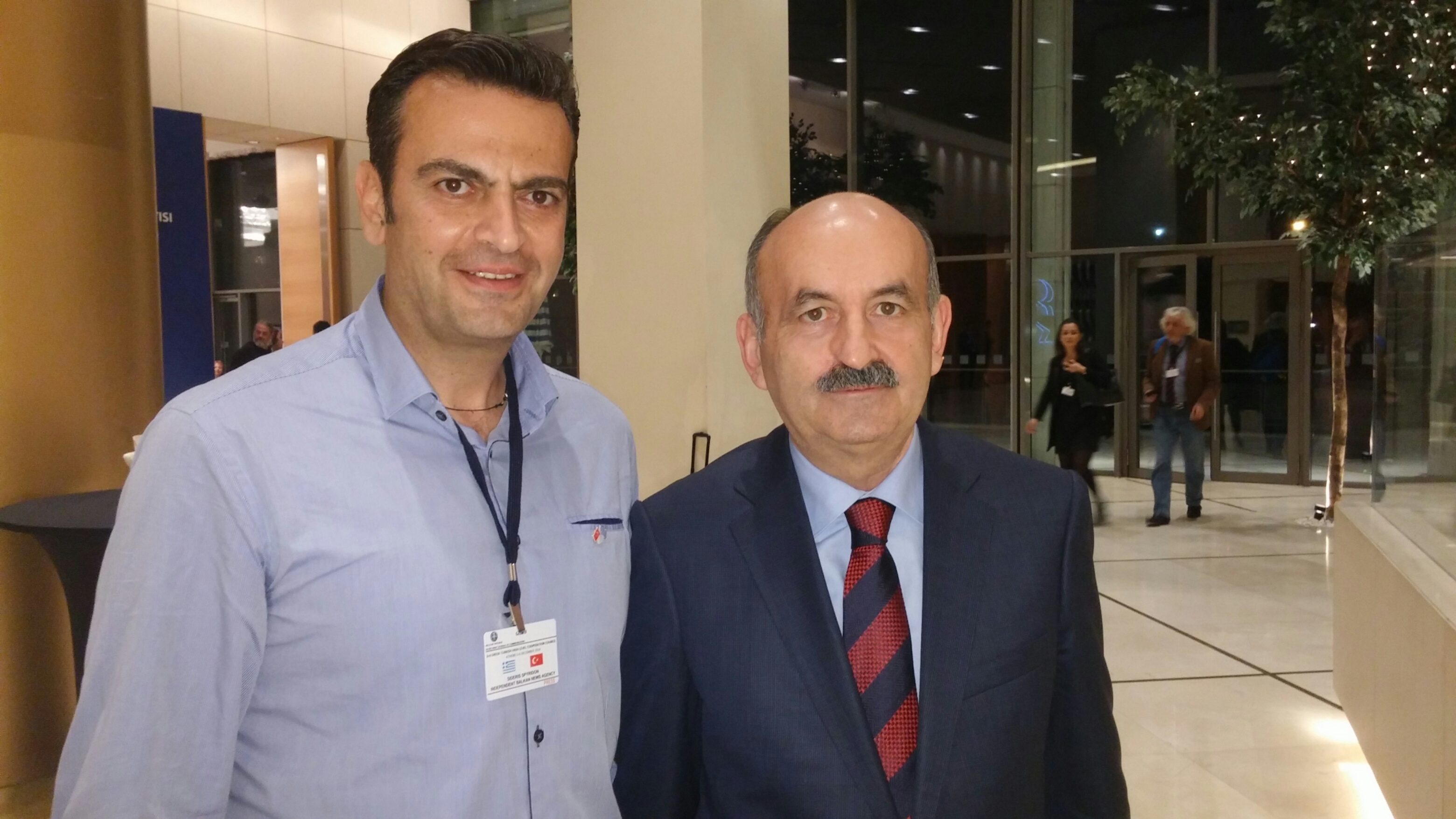 Athens, December 8, 2014 / Independent Balkan News Agency
By Spiros Sideris
On the sidelines of the 3rd Supreme Council of Cooperation between Greece and Turkey, Turkish Health Minister Mehmet Müezzinoğlu spoke exclusively to IBNA and invited once agiain the Greek doctors to work in Turkey, while also extended an invitation to the Greek Ministry of Health for greater cooperation in various areas.
Mr. Müezzinoğlu, in your statements during your visit to Greece several months ago, you had extended an invitation to Greek doctors to come to work in Turkey. Does your invitation still stand?
This proposal is on the agenda of the Turkish Ministry of Health. We are discussing it with my Greek counterpart and I believe we will overcome whatever problems exist. On our part, we have taken care to facilitate things, in regard with the legislation, towards this direction.
How did you do that?
For someone to work in the public sector in Turkey he should be a Turkish citizen. This was solved by changing the legislation, thus lifting the difficulty that existed for Greek doctors to come and work in turkish hospitals. Moreover, we have solved the language issue, which was a prerequisite for someone to work in our country. Now, one is not required  to have knowledge of the Turkish language, for a year, in order to work as a doctor. But we did not stop there.
We know that in Greece there is a long waiting period for a doctor to start a medical specialty. Our proposal to Mr. Voridis, my Greek counterpart, is to enable young Greek doctors to attain their specialty in Turkey, where there isn't such a long waiting time, giving the opportunity to young doctors to enter the production process much faster and become useful to society.
I hope that we can reach an agreement and open such positions in all major cities of Turkey, in Istanbul, Ankara, Bursa, Izmir etc.
Are your needs limited to manpower or are you examining further collaborations?
We seek a broader cooperation with Greece. For example, there could be a cooperation between neighboring regions, such as the hospital of Edrirne with the University Hospital of Alexandroupolis, both in the area of research and in terms of the hospitalisation of patients, with physicians exchange, experience and expertise. This will work to the benefit of society and strengthen the good neighborly relations between the two countries.
Furthermore, there could be a cooperation at university level, such as between the University of Izmir and that of Thessaloniki's. There are many fields that can be the focus of cooperation between Greece and Turkey. Attempts are being made. We can do much more and they are all important.
Is this a friendship "attack"?
It is a collaboration effort between two neighboring and friend countries with many things in common.