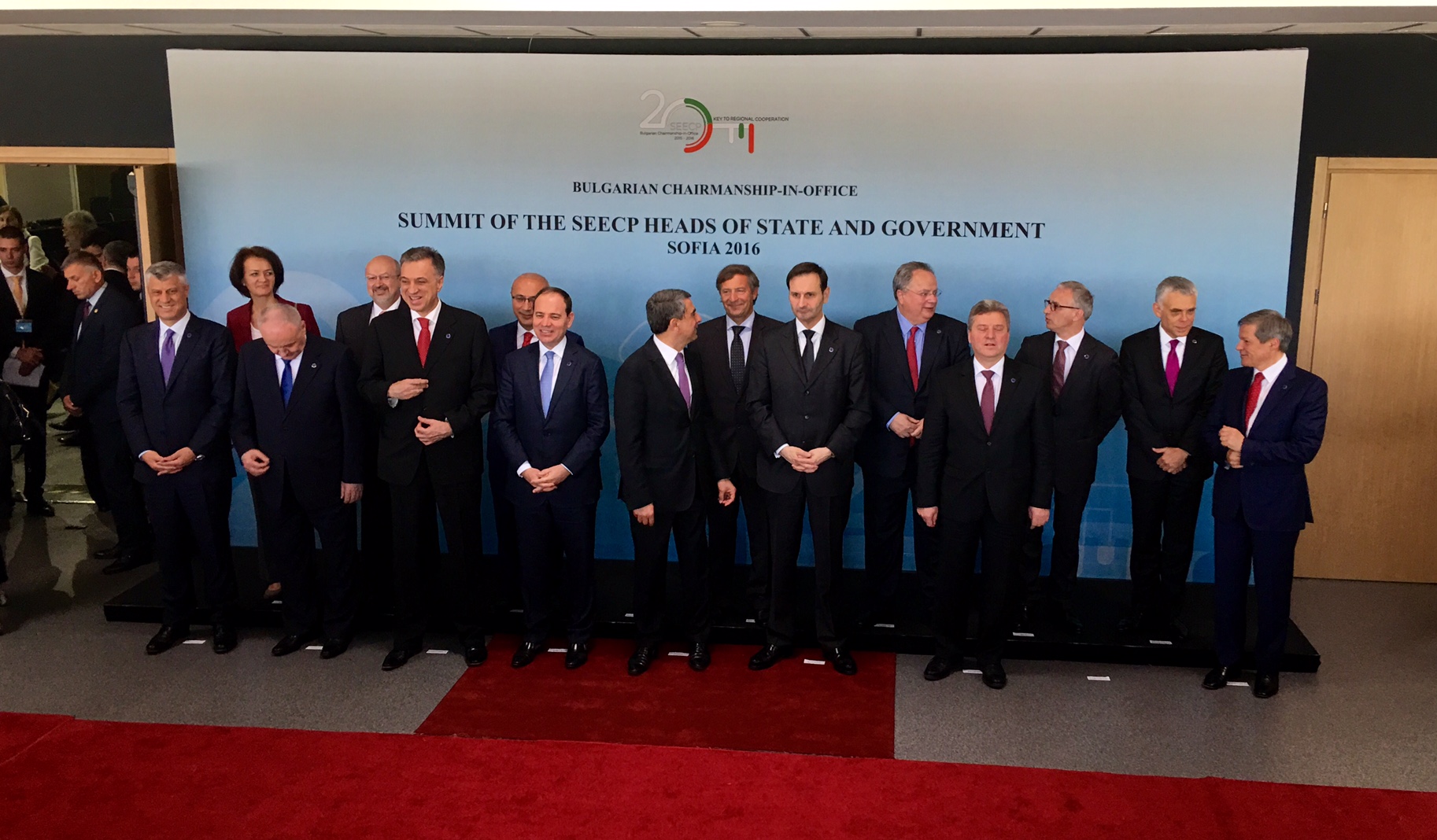 Sofia, June 1, 2016/Independent Balkan News Agency
By Spiros Sideris
A particularly important meeting, the first quadrilateral, had today the foreign ministers of Greece, Bulgaria, Romania and Croatia on the sidelines of the Southeast Europe Cooperation Process Summit (South East European Cooperation Process – SEECP) that takes place today in Sofia.
The foreign ministers of the four EU member-states agreed to engage in regular informal meetings, focusing on issues of common interest, with the aim to contribute to European policies.
Greek Foreign Minister, Mr Nikos Kotzias, on the sidelines of the summit of  SEECP in Sofia, Bulgaria, made the following statement to the reporter of Independent Balkan News Agency, Spiros Sideris:
"Today was the meeting of Presidents, Prime Ministers and Representatives of the member states of the Intergovernmental of SEECP South East Europe. We discussed the same issues as yesterday, with more political overtones. We agreed on the need for cooperation in important areas, such as energy, transportation, high technology issues, security, terrorism.
From our side, we added and endorsed the need to upgrade the role of culture and cooperation in education and research. And also, it was agreed that in the future there will be special programs and actions that relate to youth, that will make all the effort we are making more attractive for young people. Such forms of cooperation could be the film-music festivals, the olympiads for mathematics or high technologies, creating potential for friendly rivalry between young entrepreneurs – the startups – in new technologies. As you know, here, the place where we are is a new technology park where thousands of employees work and collaborate with high-technology businesses both of Bulgaria and abroad".
Journalist: Is there a convergence among the SE European countries to form a creative core that would showcase all of Europe?
N. KOTZIAS: What we have agreed is that especially in new sectors of production there needs to be growth in all countries in order to create an appropriate and crucial mass, in order for the region to become more attractive and to bring mass investments in areas of new technologies.
Journalist: Something different in the meetings you had here?
N. KOTZIAS: I think the most important meeting is the quadrilateral we had. For far too long Greece has been working in this direction. The quartet are Bulgaria, Croatia, Romania, Greece. It is an informal ie, a non-institutionalised cooperation, which will be repeated at regular intervals, as we agreed, and will involve cooperation issues of these four countries, in order for the presence of the European Union to become more effective and more visible in our region in terms of growth of social and economic programs and from the perspective of issues that are related to foreign policy. The spirit of the quadrilateral is that third countries, including member states of the European Union, cannot try to decide for the region without being heard – and very often taken as dominant – the voice of the EU member states in the Balkans.