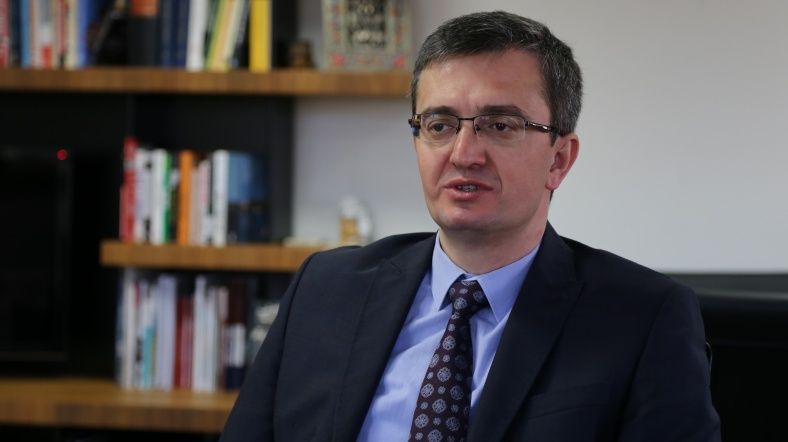 Ankara, November 30, 2015/Independent Balkan News Agency
By Manolis Kostidis
The reasons behind the shooting down of the russian aircraft
The future of the Russian-Turkish relations
The Ankara shot down the fighter jet to satisfy the common sense, but behind this move there are geostrategic interests and the rivalry between Russia and Turkey mainly on the issue of Syria.
IBNA spoke to the director of the Center of Political and Economic Research (SETA), Βurhanettin Duran, to explain to us the reasons for the tension between Turkey and Syria.
He explains that "in fact this recent crisis is a result of Russia's more dynamic presence in Syria, especially in recent weeks. That is because Russia and Syria are not targeting ISIS, but they are concentrating their attacks at the opposition and the Turkmen. This is a situation that Turkey does not want. There is an effort that began in Vienna, with Moscow trying to take Turkey out of the game, present it as an extremist force. Moscow hinders Turkey's desire to not have a single Kurdish region in northern Syria, as well as to have a region with opposition forces adjacent to the border with Turkey.
He says the strong presence of Russia in Syria negatively effects Turkey's interests.
"The Russians had a loose approach on the issue of violations and did not imagine this reaction by Turkey. Let's not forget that russian fighters were flying with armed. Turkey had already announced the rules of engagement. Russia believed that Turkey would not react. With this action Ankara has sent a message that it is present in the area and that it has a say as a state", Duran adds.
As for the future of the relations between the two countries, he stresses that "there will be an impact on Russian-Turkish relations. Probably on the economy, such as canceling projects, joint ventures, etc. But I think that Moscow will exert pressure at a level of international diplomacy. But the confrontation will continue, as the shooting is not something that Moscow can easily accept.
However, in the future I believe both countries will bring their relations to an acceptable level, since they will understand that a confrontation would not be in their best interest. Now Turkey is waiting to see what Russia will do. So now the big question is what will Putin do".