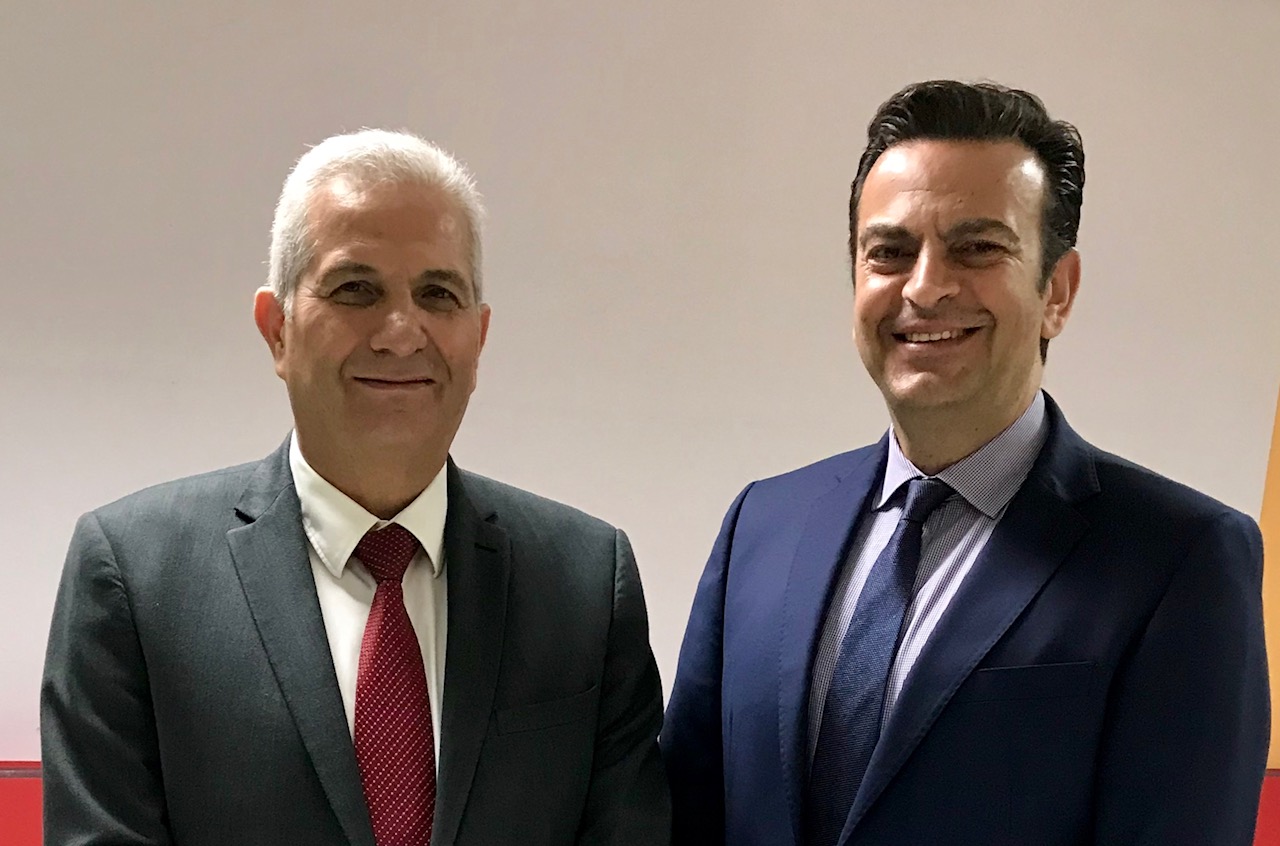 In an exclusive interview with the Independent Balkan News Agency (IBNA), the 5th General Secretary of the Progressive Party of Working People (AKEL) of Cyprus, Andros Kyprianou speaks about the current developments in the Cypriot EEZ, the tension with Turkey and the resumption of talks for the resolution of the Cyprus issue.
Considering developments in the Cypriot EEZ and the Turkish provocations, how do you think the new Anastasiades government should deal with the situation?
Turkish provocation is a fact. It is also a fact, though, that the Republic of Cyprus has every right to exercise its sovereign rights. Having said that, I believe that our efforts should be in the direction of de-escalating tension and not towards further escalation, which I believe is not in Cyprus' best interests because it will place us on a track to prolonged deadlock as far as the Cyprus issue is concerned. It will also put the effort to exploit the natural resources of the country at risk, our entire energy program. This is why our view – which we have informed Mr. Anastasiades of too – is that the termination of the NAVTEX should be sought via diplomatic efforts, as soon as possible, while at the same time, meaningful negotiations should recommence. Our aim here should be to arrive at an agreement which rids us of occupation and Turkey's ability to intervene in our internal affairs. If we achieve this, I believe we will have tackled the problems. If not, Turkey must be left exposed from this procedure, so that the international community could react and support the Republic of Cyprus.
During both the governments of Demetris Christofias and Nikos Anastasiades, there was an optimism in talks with Mehmet Ali Talat and Mustafa Akinci that a solution could be found and talks could be merely bi-communal. Does AKEL want to join these bi-communal talks in search of a solution to the issue?
The Cyprus issues cannot be resolved just through bi-communal talks. There is an international dimension which is the security issue and this will be resolved only via a conference in which the permanent members of the UN Security Council will participate. The UN Secretary General was clear after Crans Montana that a "package" containing this issues should be made, including the issues relating to security, land, territories, executive authority, the effective participation of Turkish-Cypriots and equal treatment of Turkish citizens. All these should be discussed at a new meeting that will be organised, in two separate tables of course. As AKEL, we believe that we cannot turn back, we are obligated to continue in the way proposed by the UN Secretary General.
You have good relations with political parties of the Turkish-Cypriot community. Are background talks going on?
I had the opportunity to talk briefly with two leaders of Turkish-Cypriot political parties, the so-called Prime Minister Tufan Erhürman and the leader of Communal Democracy Party and so called Minister for Education Cemal Özyiğit. We have agreed to meet soon to examine how to exchange views, with the aim of contributing to breaking the deadlock. We have already held talks with one of the smaller Turkish-Cypriot political parties and we will meet with one more next week. However, to be honest, I think the key player at the moment is Turkey. The NAVTEX broadcasts must end, and then an effort must be made to restart negotiations./IBNA
Photo: Andros Kyprianou with IBNA's Spiros Sideris / IBNA