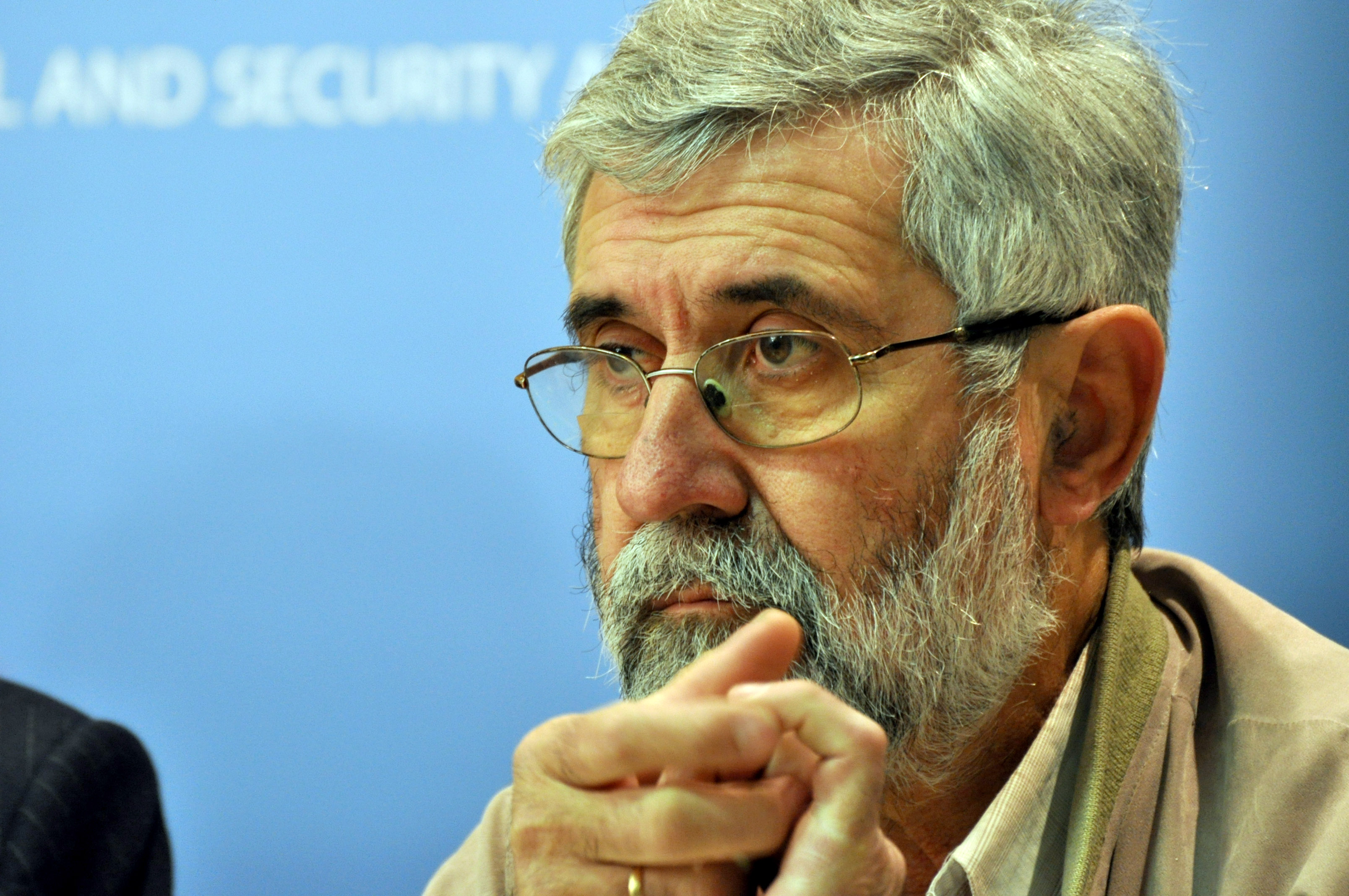 Aleksandar Popov: "Vucic should visit Srebrenica in 2015".
By Milos Mitrovic – Belgrade
The economic cooperation between Serbia and Bosnia and Herzegovina may be a springboard for the gradual improvement of the Bosnian-Serbian relations, Aleksandar Popov, the head of the Serbian NGO Center for regionalism said in the interview for IBNA. Popov is also co-president of the Igman Initiative, which has organized numerous summits of the highest rank officials from Serbia, Croatia, Bosnia and Herzegovina and Montenegro.
During this week's official visit to Belgrade, Bosnian foreign minister Zlatko Lagumdzija said that the relations between Serbia and Bosnia recently have been improved to such an extent that the two countries may serve as a model for other countries in the region. What is your comment?
I think this is exaggerated; his statement is rather wishful thinking. In my opinion, the relations between Serbia and Bosnia and Herzegovina are in their initial phase. The relations have been thawed to certain extent following prime minister Vucic's visit to Sarajevo as well as foreign minister Dacic's  frequent visits to Bosnian capital. There are still many barriers to dismantle for the further improvement of relations. Belgrade's uncritical support to both Republika Srpska leader Milorad Dodik – who reiterates that Bosnia is an "impossible state" – and his separatist politics is among the key Sarajevo's critical remarks directed to Serbia. Unlike Zagreb, Belgrade has still not send a clear message to Bosnian Serbs, a message that would underline that Sarajevo is their capital. A more constructive approach is expected from Belgrade. The bilateral economic cooperation, stressed by premier Vucic, may be a springboard for the gradual improvement of the Bosnian-Serbian relations.
Lagumdzija and Vucic, according to media accounts, have primarily discussed on Western Balkans conference which would be held in Berlin next week. In your opinion, how important will that conference be?
I think this conference is important from several reasons. Firstly, the gathering will be an occasion to review the advancing of Western Balkan countries towards their integration to European Union. Then, I think that EU representatives will insist on harmonizing Western Balkans countries foreign policies with the EU foreign policy. Ukraine crisis is an example in that sense. Third, the participants will discuss consolidation of the situation in Bosnia and Herzegovina following 2013 turmoil. The role of the neighboring countries, including Serbia, will be stressed in that regard. Finally, the Kosovo matter is still on the table.
General elections will be held in Bosnia in October. What attitude do you expect from Serbia, especially from prime minister Vucic?
I sincerely hope that this time we will not witness the behavior, which has compromised Serbia in recent past, such as former foreign minister Vuk Jeremic's participating in rallies of Dodik's party. I think that the citizens of Bosnia and Herzegovina should independently decide about who their power-holders will be.
Do you think prime minister Vucic should visit Srebrenica? Next year's 20 anniversary of the massacre could be a good reason.
I hope this would happen in 2015. I was present when former Serbian president Boris Tadic visited Srebrenica on the 10th anniversary. This visit was marked with inappropriate outbursts. Nevertheless, Vucic's visit would be very welcome. Contrary to current Serbian president Tomislav Nikolic, Vucic did not take distance over the issue whether the genocide occurred in Srebrenica or not.
There are different opinions among politicians in Serbia and Bosnia considering the role of Turkey in the region. The trilateral meetings of Bosnia, Serbia and Turkey have been frozen following Turkish ex-prime minister Erdogan's controversial statements about the region. How do you rate the role of Turkey in the Balkans, especially after Erdogan has recently been elected for Turkish president? 
At the time these trilateral meetings have been held I wandered why Serbia and Bosnia need mediator to discuss in the spirit of goodwill. Turkey compromised itself many times for such an role due to Erdogan's statements. Therefore, Turkey would not emerge as the mediator again. I believe that the role of the Turkey declines. However, fresh Erdogan's remarks about Turkey's "influence sphere" in the Balkans could have negative effects in the region.