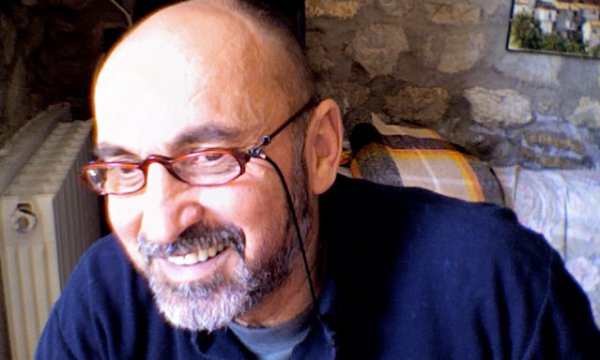 By Tinka Kurti
Pristina, July 18, 2013
A column published by the Albanian analyst Fatos Lubonja, where he links the name of Ramush Haradinaj with crimes during and after the war is being strongly criticized in Kosovo.
"A trial without a court is a crime. But, the trial after being acquitted twice by the Court is a premeditated crime."
Fatos Lubonja overcame even Nikolic about his stances against the liberating war. When the Tribunal of Hague acquitted the commander of Dukagjin, it's clear that the Serb radicals have not been the only ones who were saddened. Amongst the sad ones has also been Fatos Lubonja. "The intellectual" who is making "justice" by trying people outside court. What a shame! This is the best way to serve the objectives of devil!", said Burim Ramadani, an MP of Haradinaj's party.
Amongst the officials of the Alliance for the Future of Kosovo which have reacted so far against Lubonja is also the Minister of Integration, Vlora Çitaku and the Minister of Culture, Memli Krasniqi.
"Fatos Lubonja, are you not ashamed of the sick declarations that you make against the liberators of Kosovo? Your schizophrenia cannot be attributed to your nation", writes Krasniqi on Twitter.
Meanwhile, Çitaku wrote the following: "Lubonja's declaration is shocking! I'm speechless!".
In his column called "Haradinaj's case and his perception in the Albanophone domain", publicist Fatos Lubonja has considered Ramush Haradinaj as a murderer, who was freed by the Tribunal of Hague after he managed to make witnesses disappear.
"Haradinaj has been acquitted after he or his people have intimidated and killed witnesses. They know that the 2010 report of the Council of Europe has considered the situation of witness protection in Kosovo as the worst one in the Balkan due to the fact that the 2008 ICTY ruling which acquitted Haradinaj for the first time, underlined the difficulties to convince witnesses from Kosovo to go to Hague and testify", writes the publicist.
According to him, they know that in the last trial, witnesses refused to speak or changed their version of events.
"They also know that the same thing has also happened in the trial of another hero of KLA, Fatmir Limaj", wrote Lubonja.
According to him, it's incredible as to how Albanians glorify these characters. He says that this happens because we're a nation of schizophrenics.
"Like in the communist era, Albanians continue to be fed with the idea that they are nothing as individuals before the interests of the nation and that they must sacrifice themselves for the nation and to close their eyes before every crime committed on its name." /ibna/