Pristine, June 20, 2013
By Tinka Kurti Balkan Independent News Agency (IBNA)
Opposition political parties in Kosovo have criticized the reaction of the Ministry of Foreign Affairs about the resignation of ambassador Lulezim Peci.
Several MPs said that the same ambassador for whom the Foreign Ministry had proposed to be discharged two days ago, the Government of Kosovo issued a press release on Monday considering Peci as one of the best ambassadors that Kosovo has.
They have considered declarations according to which Peci has met with Serb secret agents as immature and for this, they have blamed the Minister of Foreign Affairs, Enver Hoxhaj.
"The Minister of Foreign Affairs is responsible for what has been said about Lulezim Peci. He has accused him of being a danger for national security and of having connections with Serb intelligence services", said the MP of the Democratic League of Kosovo, Lutfi Haziri.
Meanwhile, Self Determination MP, Alma Lama blames Prime Minister Thaci about Peci's resignation.
"The reasoning of the resigned liaison officer, Lulezim Peci according to which the Prime Minister didn't like his declaration made in Belgrade, according to which the full normalization of relations with Serbia can be achieved when Serbia will recognize the state of Kosovo, is sane", said Mrs. Lama. According to her, the logic of the Prime Minister is a communist one.
Even the MP of the Alliance for the Future of Kosovo, Burim Ramadani criticizes the Foreign Ministry for this action.
"I have my doubts on the clarifications given on the letter of the Ministry of Foreign Affairs and if this ministry has facts which prove that Peci has endangered national security, it must publish them and not just launch accusations", added Ramadani.
The declaration of the Foreign Ministry was considered not only as undiplomatic, but also unbelievable by the vice chairman of Self Determination Movement, Shpend Ahmeti.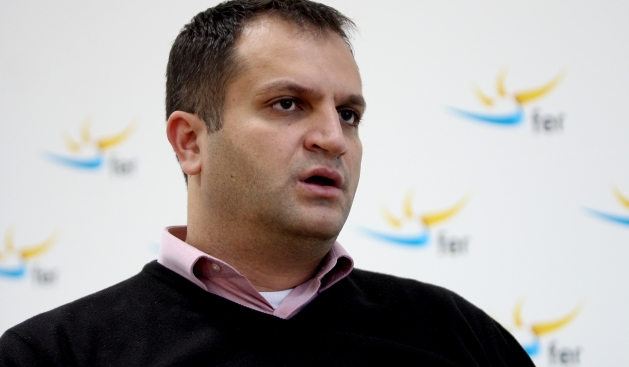 "On the day when Lulzim Peci was appointed to serve in Belgrade, Thaci declared that we're sending the best ambassador that Kosovo has. The press release of the Foreign Ministry (which is terrifying) says that there have also been doubts in Sweden, but they haven't talked. He has allegedly spoken Serbian in Belgrade and not in the language of the state that he represents, but they forget what they have voted with Ahtisaari about the official languages in Kosovo. He has also allegedly met without authorization with "secret services"? What secret services? Criminal charges should be raised about this", said Mr. Ahmeti.
Meanwhile, analyst Lumir Abdixhiku considers this development as an act of dictatorship.
"I have never met Lulzim Peci. Everything may be true; those who know him, may know more. But the old and vulgar accusations according to which he's a spy of Serbia, at a time when he unveiled the insanities of the government, cannot be believed by anyone. The fact that people are treated in such degrading way every time they speak against the government shows the miserable state that this country has been reduced to. This is the reason why prestigious organizations consider us as half-authoritarian. The only thing left to become fully authoritarian now is to have squadron style executions", said Mr. Abdixhiku. /ibna/