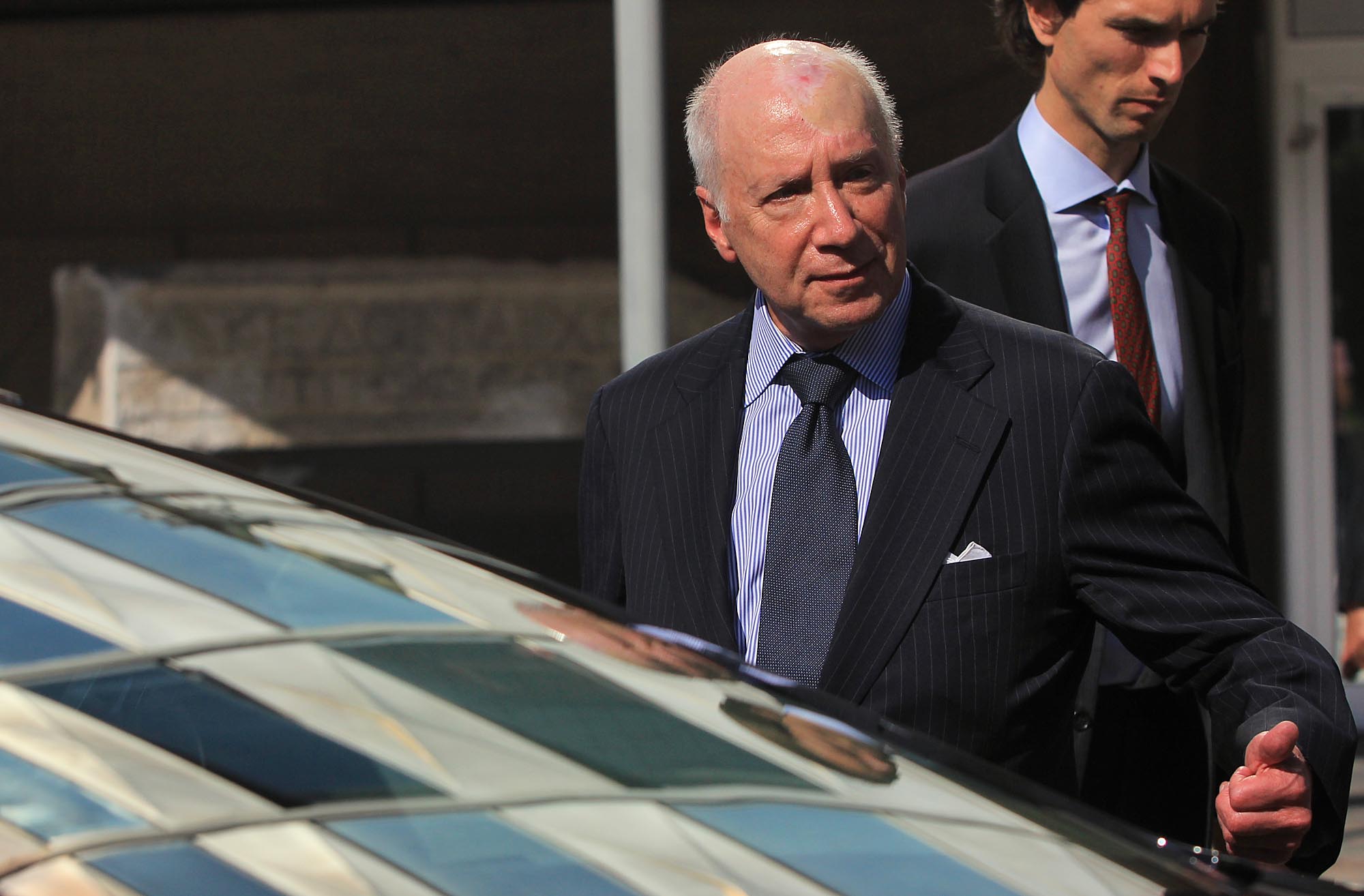 Skopje, September 12, 2013
Heads of high state institutions and political parties in Skopje have commented the visit of the UN intermediary for the solution of the name dispute, Mathew Nimic (photo) and the new moments that do not bring a solution.
Political parties of the opposition pointed out on Thursday that the visit of the UN intermediary for the name hasn't changed the situation and that no clear signals are being issued for progress in this process.
Opposition party Social Democrat League (LSDM) believes that there are no new moments for the name dispute and that this party cannot offer comments, as it has been informed through the media about the visit of intermediary Nimic and his latest proposals. One of the representatives of the opposition parties, Tito Petkovski, leader of the New Socialdemocrat Party (PRSD) says that the current government doesn't intend to change its positioning about the name dispute and it's stalling this issue endlessly.
"In case we don't have a wider inclusion of the public opinion, political parties, religious communities and the general potentials of the country about this issue, I don't expect progress in this plan", said Mr. Petkovski.
Pavle Trajanov from the Democratic League, the party which is part of the governing coalition said that Nimic's visit to Athens and Skopje has clarified more and more the positioning of both sides about the name dispute.
"I'm sure that there must be complementary efforts and a more serious commitment of the European Union, including USA, to contribute in order to harmonize the positioning of the parties involved in this name dispute", declares Trajanov.
President of the country, Gjorgje Ivanov says that Nimic's latest visit has not yet solved the name dispute. According to him, Greece issued ultimatums even this time, like in the past.
"The other party always comes up with ultimatums and takes under consideration only its demands, which must be satisfied", said Mr. Ivanov, demanding an acceptable solution for both sides.
Comments on the latest developments about the name dispute and Nimic's visit have also been issued by leader of BDI, Ali Ahmeti. The latter appealed for a solution to be found about the issue of the name dispute.
"Every delay with the solution of the name dispute has consequences for the country and the region, because every deadlock brings insecurity and regression. Brussels must be more committed because FYROM is in a crossroad, to be integrated in the EU and NATO or be isolated", said Ahmeti.
On the other hand, Albanian opposition parties do not issue comments on Nimic's visit and the stalling of the process of the solution of the name dispute. /ibna/