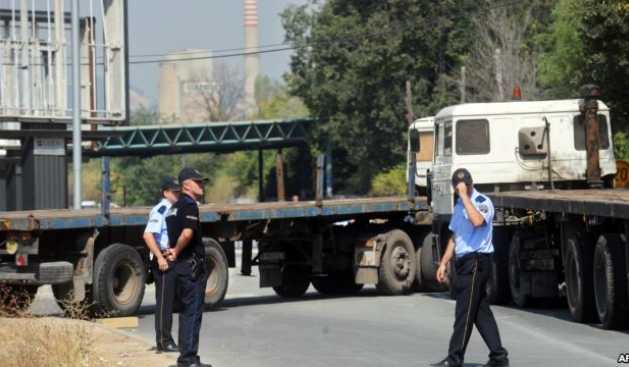 Pristina, September 13, 2013
Border crossing point of Bllace between FYR Macedonia and Kosovo will continue to be closed. Crossing can only be made by pedestrians who pay the fees imposed by the Government of FYROM.
Individuals say that as of last night, even the decision of transporters to allow free movement of vehicles for 30 minutes every two hours is no longer valid.
"As of last evening from 7 pm, no cars have crossed the border and the payment of fees continues", says Zimer Zimeri who was trying to cross the border from Kosovo to FYROM.
Amongst those who try to cross the border are also students.
"I asked them, but they told me not to leave my car here as it's not safe. Today I have to sit my last exam. I've been here since 6 am and it's now 10 am. I must wait for the next date to sit the exam", says a student.
Representatives of "Makamtrans" association of transporters say that they have annulled the decision taken yesterday to allow cars to cross the border for 30 minutes every two hours.
"Yesterday we tried to be civilized and to find a common language and reduce tensions, although media in Kosovo reported that the blockades would be lifted. We will continue the blockades and will allow only urgent cases", says Biljana Muratovska.
Deputy Prime Minister of Kosovo, Hajredin Kuci, who was appointed to go to FYROM yesterday, only had a phone conversation with officials of the government of FYROM.
Minister of Commerce and Industry of Kosovo, Mimoza Kusari-Lila has apologized to all citizens who must travel to FYROM and advised them against visiting this part of FYROM, except urgent cases. /ibna/