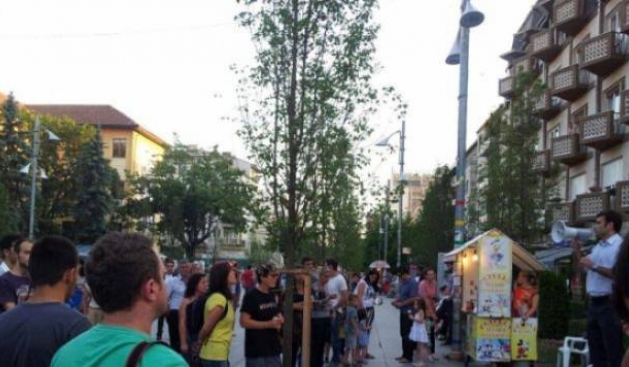 Pristina, July 12, 2013
President of Kosovo, Atifete Jahjaga will be sent 12 thousand signatures collected by civil society against the Bill for Amnesty to demand from her not to sign this bill.
According to Shpend Kursani, one of them who object this bill, this is only one of those steps for these objections.
"We're thinking to stop the president from signing this bill, but if the president signs it, then we will send it to the Parliament of Kosovo", said Kursani.
But, the chairwoman of the parliamentary committee for human rights, gender equality, missing persons and petitions, Suzana Novoberdali says that this incentive is wrong. "A petition is generally sent to parliament, but this is an incentive for legislative changes. The President doesn't take petitions under consideration", said Novoberdali.
But, Novorberdali adds that the fact that the amnesty bill has been passed with two third of the votes in parliament, is not an obstacle for its amendment.
Meanwhile, the member of the law committee, MP of the PDK, Behar Selimi says that the petition of civil society can be treated as an act by Parliament, but he's not optimistic that such thing will happen.
"I'm not very optimistic for the likelihood of this to happen, but given the constitutional character of the bill and given that it emanates from an international agreement, it's very special in the political and security aspect of our country", said Selimi.
Meanwhile, Kursani has said that the European Parliament can be the next destination to complain about this bill.
"The EU countries must know what their representatives are doing in Kosovo, in order to create an internal pressure in these EU member countries and allow Kosovo to decide on its own", said Kursani for Radio Kosovo.
According to Kursani, if the President and Parliament do not react, then 100 or 200 thousand signatures can be collected against the amnesty bill.
Amnesty bill was voted with 91 votes in favor by the parliament of Kosovo. This bill emanates from the Brussels agreement.
Prime Minister of Serbia, Ivica Dacic has praised the approval of this bill. /ibna/