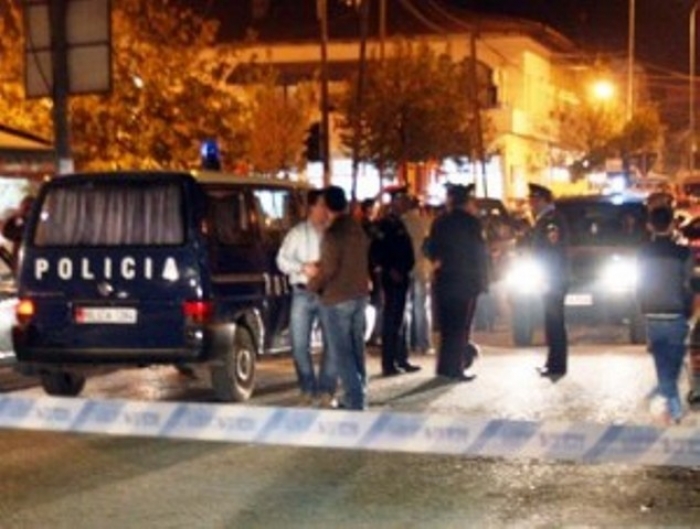 Tirana, June 4, 2013
By Ariola Hekurani
The rise in criminality and strong criticism of the opposition has encouraged the Albanian government to apply a new package of sentences for serious crimes and illegal possession of weapons.
Starting from June 4, 2013 the new Criminal Code is enacted, after being voted in parliament with the votes of the majority and opposition.
A new element of this package is that there's no alternative sentencing for these criminal offenses and no concession whatsoever. These offenders do not benefit from any potential amnesties and parole.
This is the first time when prison sentencing is mandatory, contrary to before when the law gave room for speculation.
Thus, a person who up until yesterday was caught in possession of a fire arm, his penalty consisted on cash fines up to 7 years of imprisonment. This sentence gave room for abuse amongst police, lawyers, prosecutors and judges. Very rarely was anybody sentenced to 7 years of imprisonment. The majority used to spend a few days in prison and paid a modest fine.
As of today, when a person is caught with a fire arm, he will suffer no less than 7 years of imprisonment. Meanwhile, when the possession of weapons has consequences, the sentence amounts to 25 years in prison.
A person who kills a police officer, a woman or when he kills for blood feud, he will be sentenced no less than 30 years in prison to life in prison.
The Minister of Justice
The Minister of Justice, Eduard Halimi said, "Whoever raises his hand against the State Police, must know that there will be no sentence lower than 30 years in prison to life in prison. Whoever will kill for revenge must know that there will be no sentence lower than 30 years in prison to life in prison. Whoever will raise his hand against women must know that there will be a sentence from 20 years in prison to life in prison."
"Possession of weapons and explosive substances in public will bear sentences from 7 to 15 years in prison. When they bear consequences, the sentence will be no less than 20 years in prison", said Mr. Halimi.
Minister Halimi said that this package will increase security in the country. "This criminal package is an extra guarantee for the life of the people, it will protect the integrity of the State Police, it will protect the life of women and reduce the phenomenon of blood feud. This package will tackle crime and will offer more security for the life, for the family, for the property".
The leader of the SP, Edi Rama
One of the strongest electoral cards of the opposition is criminality. In most cases, electoral adverts of the SP are dominated by the growing number of crimes and promises for improvement of the situation.
The opposition also accuses police of corruption and incompetence.
The leader of the Socialist Party, Edi Rama: "The greatest wound of today's society which hurts families on a daily basis is criminality. Number of burglaries has doubled, number of street robberies has tripled, number of murders and injuries has quadrupled", said the socialist leader.
Rama also said that he has a plan: "In the first 300 days in power, we will offer to the Albanian people a State Police in the line of duty. Starting from Tirana and throughout Albania, we will make an example of law and order and every Albanian will feel safer for himself, his family and his property. Whoever will dare to threaten a member of an ordinary Albanian family, has threatened the state and he will face State Police".
The citizens have their say
According to a survey carried out by IBNA with the citizens of Tirana, they are optimistic that the situation of criminality will change.
"I believe that with these new measures, criminals will think twice before they use a fire arm", says Ervin, a 28 year old young man who works in a Greek bank in Tirana.
"So far we have seen many people who are in possession of guns while they travel in their vehicles, but they have never been sentenced. Even when they were caught, they were released and circulated armed again", says Enver, a 42 year old man from Tirana, who works in a shop in the area of former Bllok.
"I believe that there's a positive change with this new criminal package. Lawyers will no longer earn so much money, and neither will judges and prosecutors, because they will no longer be able to release the defendant, as the new law is clear about the sentence", says Evelina, a 45-year old woman who works in a law office.
But, she points out another potential problem, given that corruption is so much spread in Albania:
"I fear corruption, which up until yesterday was spread amongst prosecutors and judges, will now be spread amongst police forces. If the weapon is discovered by police, corruption will concentrate there, by creating a monopoly of abuse", says she. /ibna/