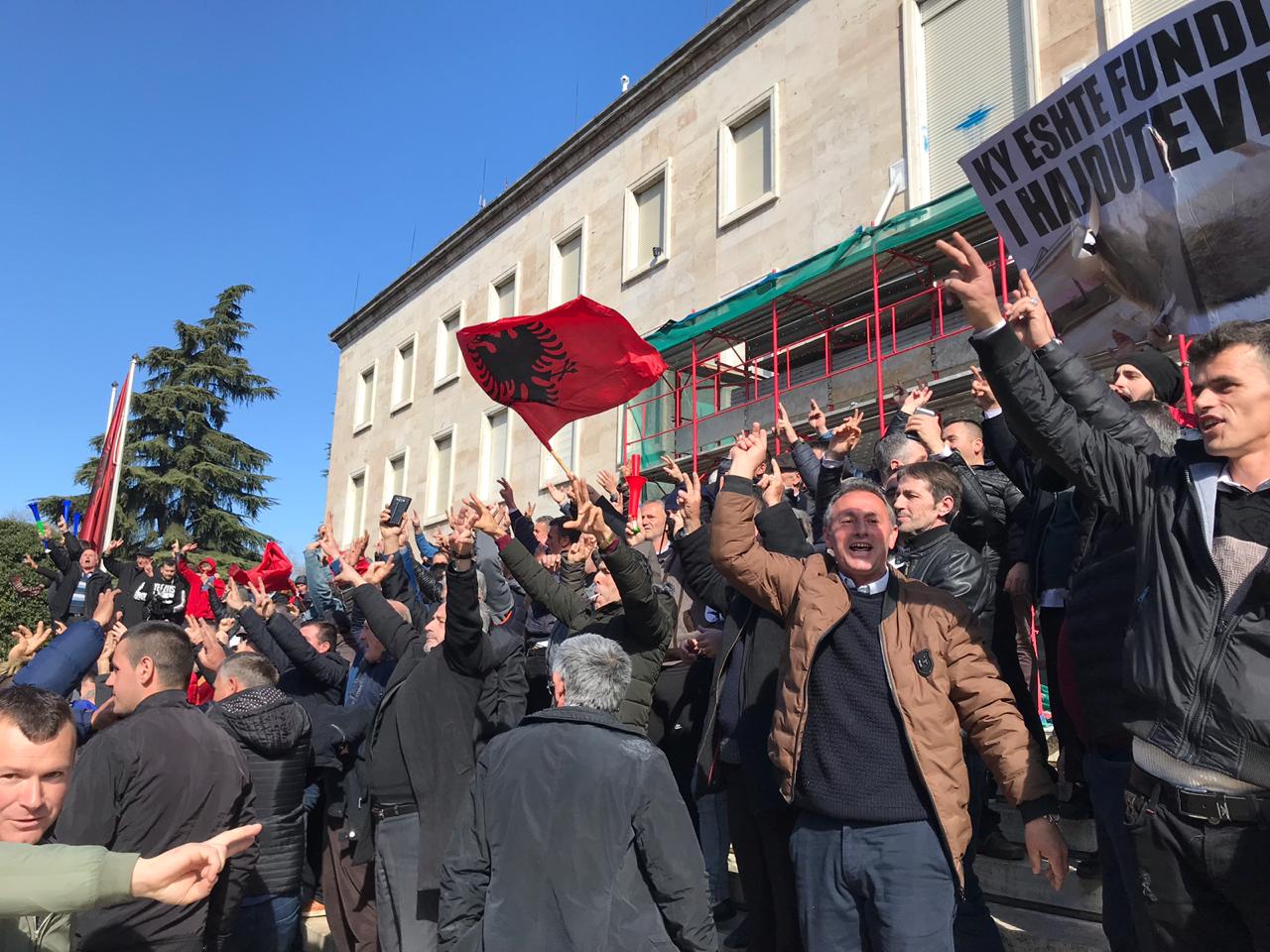 A protest was organized by the opposition today (Saturday) in the Albanian capital, Tirana. Participants demanded the creation of an interim government which is supposed to prepare early parliamentary elections.
The protest started around 11 am, while protesters gathered in the main boulevard and the surrounding area.
Opposition leaders said that around 100 thousand people gathered in this demonstration against the government.
A few minutes into the demonstration, some protesters managed to break police cordon and destroyed the main scaffolding which covered the government's building main entry.
Special forces reacted by launching teargas, military toxic substances through special weapons, rubber bullets and also used water cannons.
As a result, six of the participants remained wounded, while four police officers sustained slight injuries.
None of the opposition leaders delivered speeches during the protest. Some citizens spoke about their day to day hardships on the modest podium that had been set up and requested Rama's resignation.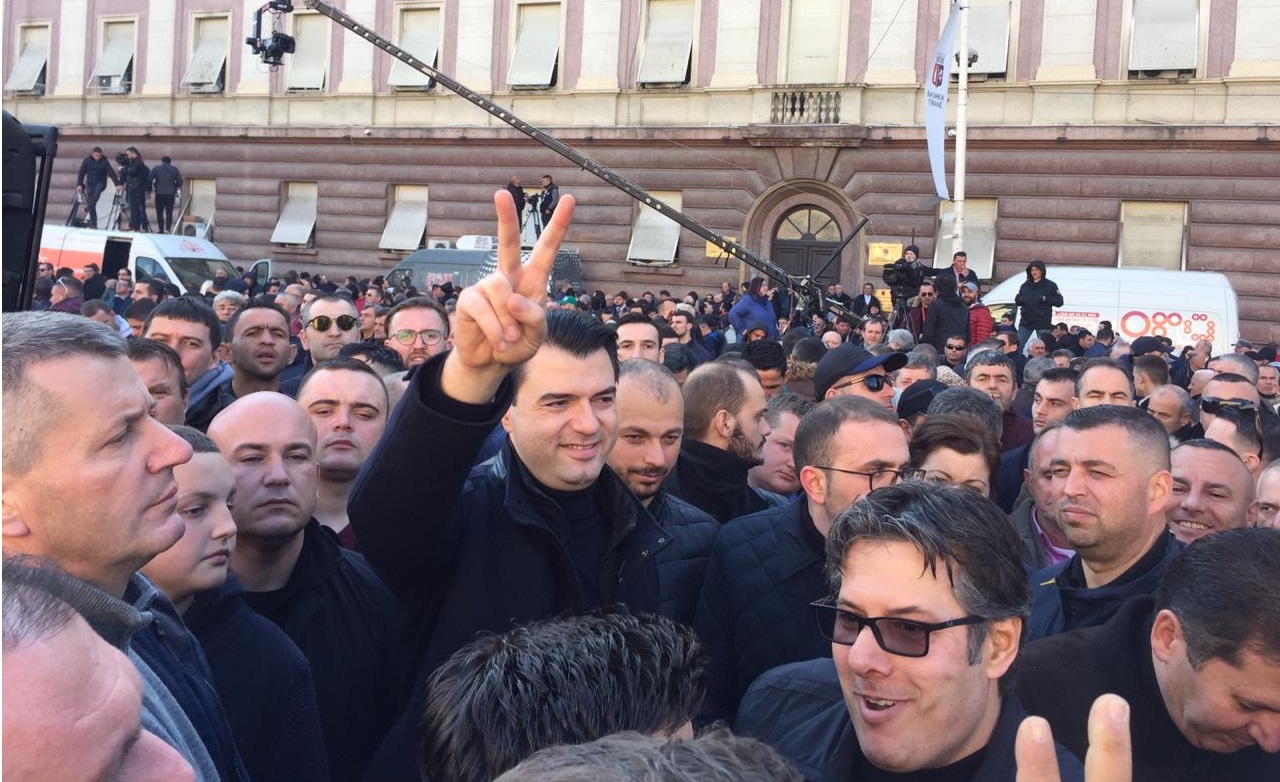 The democrat leader, Lulzim Basha said that he distances himself from the violence ,while calling on protesters to remain united and not leave.
Five hours into the protest, the chairman of the Socialist Movement for Integration, Monika Kryemadhi said that the protest will not end here. She said that protesters will wait for Edi Rama to come back in order not to let him enter his office.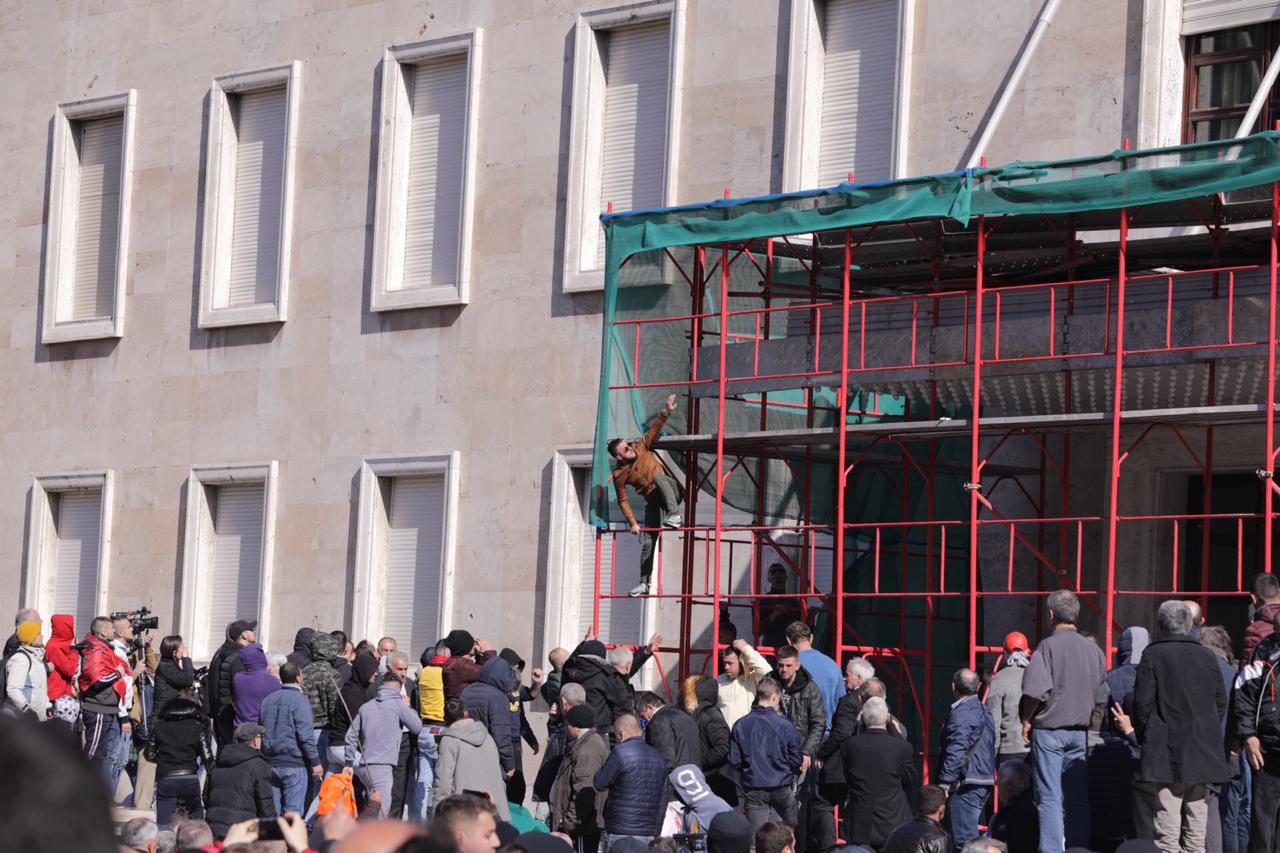 Meanwhile, PM Edi Rama is in Vlora where he had organized a rally with thousands of people participating in it.
A few minutes after Kryemadhi, the chairman of DP, Lulzim Basha spoke to the participants and demanded them to disperse in order to come back next week.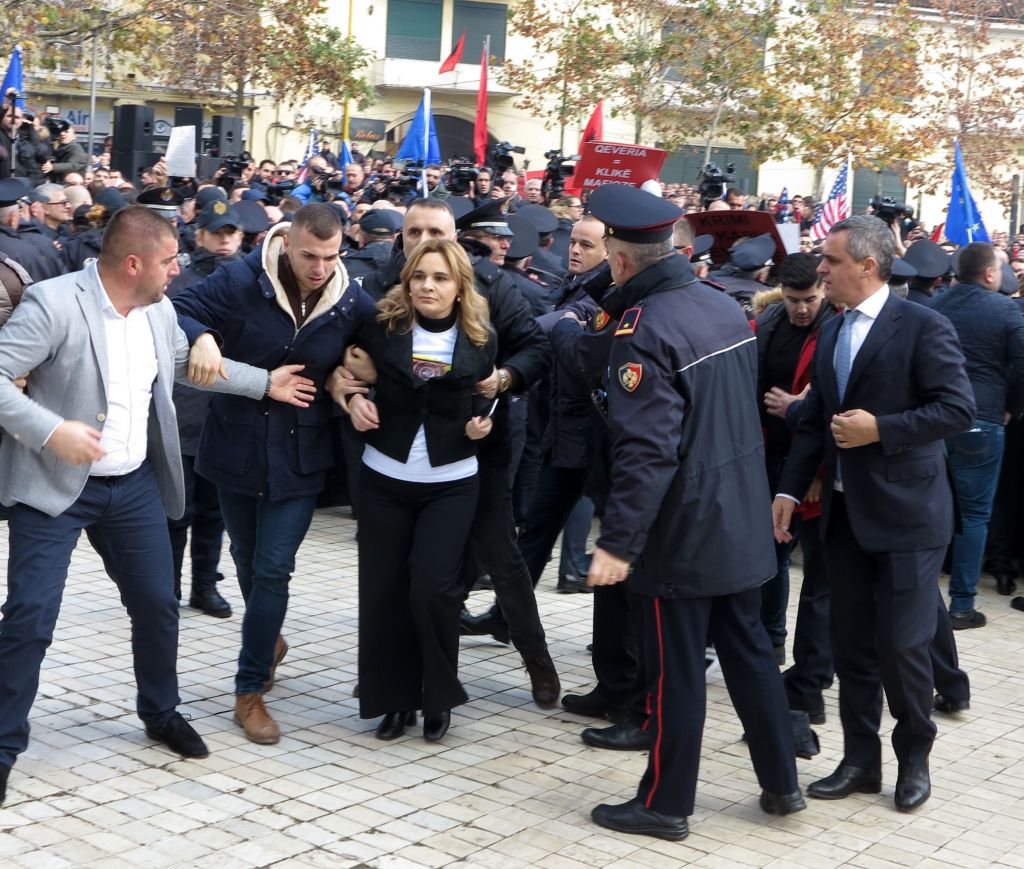 "On Thursday, people will give their response to this narco-state and will take destiny into their own hands. I'd like to thank each of you for this extraordinary stand and I invite you come back here on Thursday at 10 am", Mr. Basha said.
Meanwhile, protesters started to disperse after the message addressed by the opposition leader.
***
The opposition in Albania seems to be divided, because the organizers of this protest, Kryemadhi and Basha had different positions.
Monika Kryemadhi declared that she and the protesters didn't want to leave until Rama came back on Monday in order not to let him enter his office.
But a few moments later, Lulzim Basha asked the protesters to disperse. /ibna/