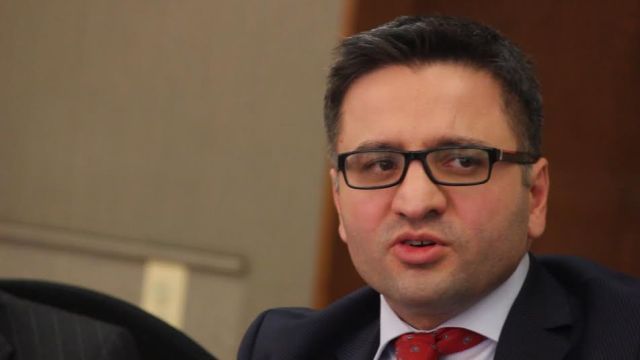 By Fatmir Besimi*
Negotiations held in Brussels for the solution of the political crisis didn't yield the much wanted result. Truth be told, this was also expected, because even before it started, there were rumors that it would end without any success.
There were also public opinions that almost warned such epilogue of the (dis) agreement. Of course, good deeds are hard to be done, while the bad ones are done in the blink of an eye.
The crisis that the country is going through for several months now, should have served to join forces and find a way out of this impasse. Our representatives in Brussels were disappointing (quoting the EU Enlargement Commissioner) not only for the European family, but I'm sure, all citizens, regardless of their party, because we all turned our eyes toward Brussels waiting an agreement which would put an end to our disagreements.
Without wanting to break down what happened, why and how it happened, what was said and what was not, I fear that we are responsible for wasting a chance to join the European family. Not through words, but actions and work.
Let us see it from this point of view: who loses or wins from this (dis) agreement? I'm convinced that all will rejoice or learn a lesson, whether an agreement will be reached or not! Our friends in Brussels, Vienna, Berlin, Paris and London, our friends in Washington, have sent us messages addressed to the majority and opposition, in order for us to put side personal interests and focus on the general interest, the interest of the citizens!
Let us go even further: individual and political interests are understandable, but what is the interest of the citizens, of Albanians, Macedonians, Turkish, Roma and Serbs…? There's only one answer: a society where everyone feels equal, not discriminated, a society which will be measured by its values and not cheats! A democracy with trusted institutions, rule of law, freedom of speech and clear Euro Atlantic perspective, with a high living standard and mutual respect of the citizens of different ethnic communities, religious and cultural.
We all know the expression, where there's a will, there's a way! But the way needs a will, patience, responsibility and compromise (that we have been lacking so much)!
I think that nobody would lose from an agreement based on compromise. On the contrary, the agreement would make everyone a winner, first of all the citizens and also all the voters, who I think are exhausted from the strategies and tactics of how to make the ballot boxes heavier. This must be taken into account by our four representatives in the talks being held in Brussels, but even in Skopje: the agreement to put an end to this crisis would be the most powerful message for the citizens, for the future, for our hope.
Therefore, I can say that we have three options left for political dialogue: agreement, agreement and agreement! In other words, never give up! This was said by the famous Churchill, when he had mobilize his people for the sacrifices toward victory!
Let us not give up on the perspective of Euro-Atlantic wellbeing even then when it needs compromise and political compromise. The agreement to put an end to the crisis would be our greatest victory, a safe step toward Euro Atlantic values!
Is this achievable at any cost? I believe it's worth it. What do you think?
*The author is deputy PM for European Integration in FYROM's government. This article has been published in his personal blog in social networks.
** The opinion of the author doesn't necessarily represent IBNA's editorial line