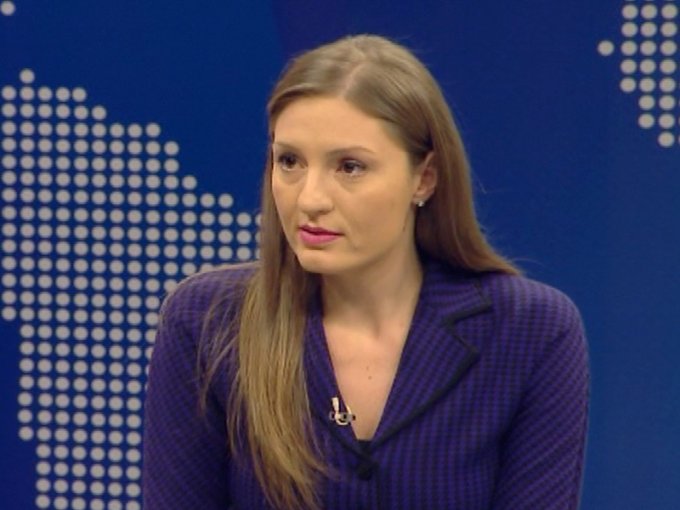 By Klajda Gjosha
Minister of European Integration of Albania
The European Union is facing fresh challenges today, but history has shown that the EU must stick to the motto "United in diversity". The main element which has guaranteed and will further secure the cohabitation of this union of states has been and will be mutual cooperation. This cooperation expands not only between EU member countries, but also between the European Union and other countries, geographically part of Europe. Special importance has been given to cooperation between the European Union and Western Balkan countries, including Albania.
But, what do borders mean in this day and age?
The challenges that Europeans face today, such as the crisis with refugees and migrants, floods, pollution and fires in forests, are not restricted by borders. All the citizens of the European continent, regardless of where they live, want a safer society, cleaner air, a safer environment, better access to health care, education for their children, more jobs and so on. I believe that the hopes and fear for our future are have no borders in all of Europe.
One of the most sensitive issues that Europe is facing now is the crisis with refugees and migrants, which, I believe, it's closely linked with other obstacles that the European Union and neighboring countries are facing and which can lead to a possible political crisis, and this is not a desirable thing at the moment. Albania is strongly committed to contribute for the Brussels Agenda in this situation, in order to address this common challenge which affects not only EU member countries, but also other countries. Migration is an inter-sector issue, which requires prompt and efficient reaction of public institutions, civil society and the international organization at the same time and for this reason, being flexible is the smartest approach to be followed.
***
For more than 20 years, the European Union has funded opportunities and operations of technical assistance in the Western Balkans, which have encouraged projects of cooperation in all domains that have an impact in our daily life, such as: transport, education, energy, environment, employment, innovation, health care or public safety.
While European integration has moved forward, it has set out a number of extra requirements for administrative capacities of the Albanian government and public sector in the country in general.
The European Union has helped Albania to meet these requirements, for instance, through projects that assist our public administration in its very important role for EU accession.
Besides the engagement of the Albanian government in the European integration agenda and the process of reforms, EU funded projects in the framework of territorial cooperation projects, have without a doubt assisted Albania in delivering accession criteria.
Albania's objective for EU accession makes the growth of cooperation between countries necessary. Exchange of expertise, coordination of joint policies and mutual support for meeting our targets and priority programs toward EU integration is an important process.
The Albanian government is aiming at delivering the conditions and objectives that stem from the Stabilization and Association Agreement and Thessaloniki Agenda for the strengthening of regional cooperation, as a prerequisite for European integration. Cooperation achieved so far in the framework of financial perspective 2007-2013 will be taken forward thanks to this new perspective of cooperation.
The Adrion program comes at the right moment and it has the difficult task of making four EU member countries and four candidate or potential candidate countries work together in order to address common issues. Having such geographical composition and being closely supported by the EU's Adriatic and Ionian Strategy, I believe that Adrian is a special program and has a strategic role to play. A decisive role in boosting regional sustainable development and cooperation between local population and regional institutions, with the aim of addressing common challenges through joint interventions. /ibna/
* The opinion of the author doesn't necessarily represent IBNA's editorial line