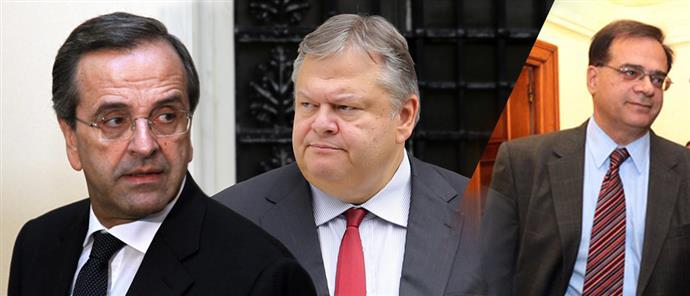 By Nikos Kaliakoudas, Economist
What has been happening in the last few days is scary. The situation is out of control and the Greek government, which has a responsibility to normalise the situation, aggravates the climate in way that is extreme and irresponsible!
MPs and their professionals applauders, who have the privilege of being hosted on a regular basis in the Media, launch shrapnel against the opposition and against the citizens, who do not meet their polling desires! They threaten to transfer their money abroad, that banks' ATMs will close, engaging is shameless scaremongering, with all that this implies for the fragile economy.
In general, in all the advanced countries of the world, the level of dialogue, is shaped by the political coalitions that govern. Of course, the entire political class should contribute to this, but especially those charged with the governance of the country, must restore the dialogue of confrontation within a civilised context. The political life of the country should not be operating with this type of wretchedness, which degrades it to the level of a "coffehouse". The provocative behaviour and statements of extreme right-wing elements, who have infiltrated the ranks of the government, are the forefront of the propaganda, believing that this attitude will stop their decline in the polls.
It is evident that all this have an additional explanation! The roadmap that has been carefully designed until the presidential election process, not only betrays them, but also creates significant problems to the economy. The designs of the government are back and forth, and rely on the wrong strategy applied with bilateral contacts and relations between Berlin-Athens and Athens-Washington (IMF). In this way, trapped in the policy of an "economic laboratory", which willy-nilly implements, it helps the profit making game, which is being repeated in recent days on the stock exchanges.
Especially now that a loose front is beginning to be formed in southern Europe, featuring Italy and France, which seek a policy change opposite the tight fiscal policy of austerity imposed by the rigid policy of Germany, the government attached to the chariot of Merkel-Schäuble scolds traditional allied countries that have similar problems, such as France, when in the words of Gikas Hardouvelis we recommend to them not to "relax their economic policy".
While that is, in some countries the passivity starts receding, here, with the responsibility of the government, dominates an ultra partisan selfishness. They maintain an unhealthy climate, thinking that in this way they are avenging the polls. They ignore, however, that they create irreparable damage to the economy, without respecting the sacrifices the Greek society is submitted to daily.