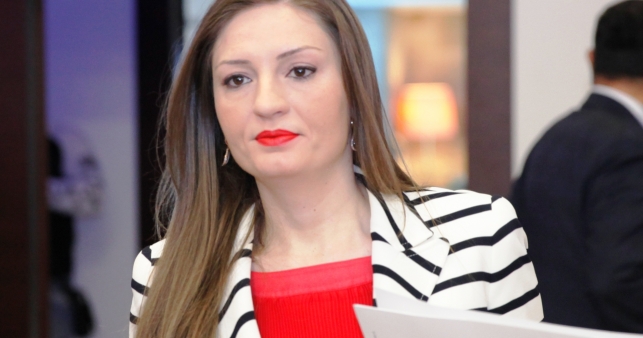 "Corruption distances us from Europe. In order to be near it, the entire Albanian society must give this phenomenon the final slap, which mines European values and damages our future"
By Klajda Gjosha
Albania's Minister of European Integration
EU accession is a political and strategic objective. It's a process with powerful political and economic implications for the Albanian society, which also boosts security for the country.
Fight against corruption is one of the conditions that the country must meet in order to overcome this challenge. It's one of the five key priorities that condition another step of ours toward the EU.
Albania cannot advance toward the European Union, if we don't further encourage the open and comprehensive battle that we have declared to this phenomenon.
We're aware that we can never win this battle alone, if we're not supported by the citizens, all the actors of independent institutions, in order to remove once and for all the perception and the mentality that things in Albania can only get done through corruption.
We're also aware that by reforming public administration, by reforming the judicial system, by fighting corruption and organized crime and by respecting human rights, Albanian society will revitalize, the values and virtues of European civilization will become the values and virtues of Albanian citizens.
During this period, the European Commission has praised the progress made in the improvement of the anti-corruption legislation, strengthening of cross institutional cooperation, cooperation with the public and increase of awareness. The increase in the number of active and passive corruption is seen in a positive way, including corruption of state officials.
In continuation of these measures, the unified system of online reporting which was presented at the start of this week is only an instrument, in order for this war not to remain in the framework of what the government is doing. The system offers more for the citizens. Their complaints are heard and above all, it proves that they are our partners in the fight against corruption. This incentive is another step further for the integration of the country, because citizens are at the focus of integration.
The follow up of every case will further help in fighting corruption. This unique portal will help in further improving the image of our country, by addressing problems and by providing solutions.
The Albanian government is engaged in all of its levels, in central institutions, in institutions that depend on them and independent institutions, in order not to stop the fight against corruption.
Corruption distances us from Europe. In order to be near it, the entire Albanian society must give this phenomenon the final slap, which mines European values and damages our future. /ibna/
* The opinion of the author doesn't necessarily represent IBNA's editorial line