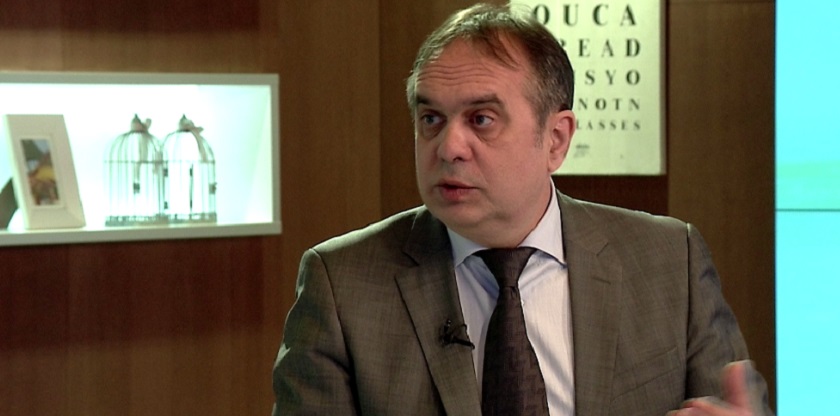 By Aleksandar Dastevski*
It is very easy to predict the end of the so called "Destabilization of Macedonia" scenario, which started a year ago, when the amateur politician Zoran Zaev repeated the same old things by saying that "all the polls show that SDSM-Macedonian Social Democratic Union is ahead".
It is a fact that almost 70% of citizens in the Republic of Macedonia condemn the coloring of buildings in Skopje, seen in the latest protests. With their recent political activities, Zaev and SDSM are more and more working against them.
Different polls indicate a drop in Zaev's rating. The citizens no longer support protests, which are usurping the space and preventing their movement in the cities where they live. The constant protests in the country have long lost the sense of protest. They are turning into potential sources of violence. You never know, you can suddenly see some Zamir (who pretends to be an activist of civil society Zamir Memedi) and slap a citizen, who attempts to enter the crowd of protests who have blocked the street.
What's more interesting and what will happen in the days to come is the division of the so called Multi-Colored Revolution activists. This marks the start of the battle in order for everyone to take his part. The Left is the party which remained with its 20 permanent activists. Since the beginning, it has mocked Zaev, by calling him a leader who leads recidivist policies of a party which has been useless since the time of transition in Macedonia. In some cases, the left had chanted against Zaev and his presence. The movements of the civil sector clearly indicate that it doesn't agree with Zaev being their representative during the future political developments. This includes the LGBT community and its activists, which are considered as key factors in the Multi-Color Revolution. They do not agree on playing a static role in the post-revolution period. Besides them, there are also some other prominent names who play with their party agendas, but they are aware that they have no power. In front of us we have an interesting political period, which will undoubtedly keep all of us who are following the European football championship entertained. This entertainment will be the arena of the left, which slowly, but surely will sustain the red color of gladiators.
*The author is an activist of the civil movement Citizen's Option for the Protection of Macedonia-GROM, which is against the protests held by civil society and opposition
** The opinion of the author doesn't necessarily represent IBNA's editorial line