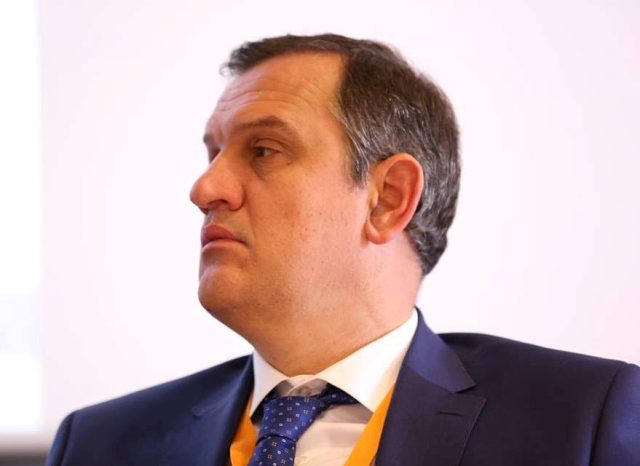 By Ilir Beqaj
Albania's Minister of Health
What I think should be done is that higher education in medicine should help the implementation of health policies and I believe, that at least in this point, there are no partisan aspects.
If as a government, we have a particular approach on the access, then this is a legal and social access. It doesn't really matter if the person who uses the healthcare system is covered through contributions from the salary or the general taxation.
The government's engagements
The engagements in the Government's Program are clear: Universal coverage and then, focus in several groups of illnesses, which are becoming more and more a great burden in the health of Albanians, resulting in a shorter life, longer disability and more economic and social costs for society.
Our engagement is to aim for the early prevention and diagnosis. We must not only focus on the acute part, but also for patients to live a more productive life in society.
Then, without any doubt, we cannot stop in contexts which are bigger than us. There's an agenda of WHO, "Health 2000". 9 days ago, the leaders gathered in New York and decided for the first time that healthcare should be addressed in a direct way as part of world challenges.
If there were five domains when the Challenges of the Millennium and healthcare was indirect, healthcare is direct in the 17 World Challenges of Sustainable Development 2030.
And without a doubt, the healthcare system must focus on these. Then we come to a more local domain: Besides political engagement, for the first time after many years, ISHP has generated the 2014 health indicators and will continue to do this. This is the epidemiologic map of Albania, which shows the respective burden of each illness, tendency, etc.
This is where we need to focus.
Continuous education
Today, tumors are growing rapidly. What must doctors know?
Continuous education must continue along with the associations of professionals, which the ministry is trying to help although our budget has been limited.
Ministry of Education is able to encourage continuous education.
How must the development of higher education be oriented?
The development of higher education must be oriented toward something which is more like a program and has a national character, but also something very simple, because at the end of the day, in order for things to have results, we must do something little every day. Then, without a doubt, we must also stop on those contexts which are bigger than us.
***
We are determined to be on the side of doctors, nurses and health professionals. We respect the commitment of all of those who care about the health of their fellow citizens.
Therefore, we have decided to be in permanent contact with them, to address all issues that relate to their formation, scientific research, professional autonomy, involvement in governing and clinical maintenance, without neglecting the need to fill all the gaps that have been created throughout the years amidst doctors of the country. /ibna/