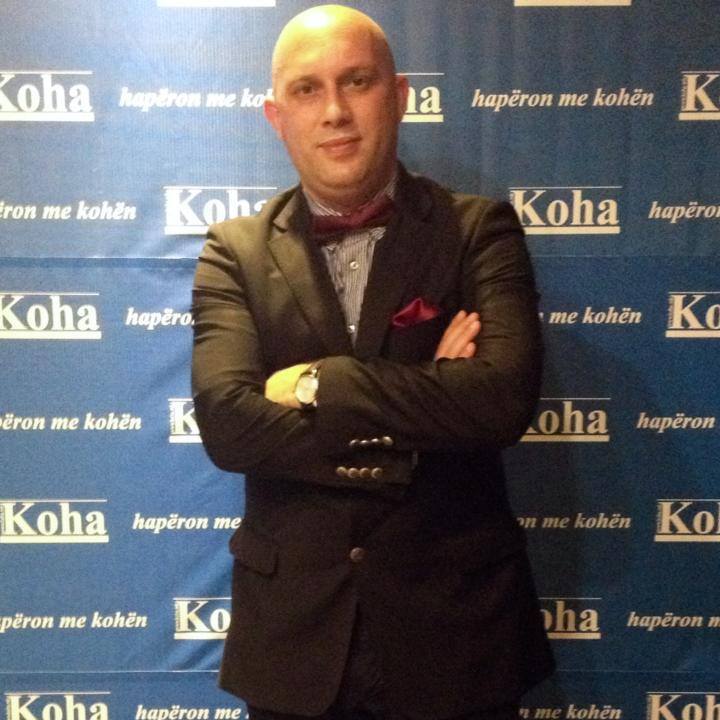 By Besim Ijazi*
With the suspension of South Stream pipeline, Macedonia is out of one of the biggest geopolitical "games". Now, the country must search new alternatives to be supplied with gas. Right after Moscow announced its withdrawal from the energy project, which was considered to be vital for Macedonia, minister of Finance, Zoran Stavrevski declared that Macedonia doesn't have an impact on the developments of South Stream, while he left the possibility of new alternatives of gas supply, open.
"The future of South Stream is in the hands of Russia and European Union, therefore this is not an issue in which we can have an impact. We have followed the developments and we have worked and will continue to work in order to find alternative solutions. I believe that the future will bring solutions. The government will announce the progress being made in finding other alternatives, namely new resources and other links for Macedonia to be supplied with gas", said Stavrevski. Meanwhile, Macedonia still hasn't built its domestic pipeline network, which according to government plans, it must be finalized until 2020. But in spite of the official optimism and assurances given, experts say that the withdrawal of South Stream has complicated things, where the gas network must be built with the clearing money that Russia owes to Macedonia from the old debts of former Yugoslavia. In Macedonia's situation, finding an alternative becomes more and more difficult, as investors, for security reasons, rarely decide to support gas pipelines that go through countries which are not NATO members and Macedonia is not one.
"Thus, in this situation, Macedonia is not part of energy streams and is isolated. But, every bad thing has a good thing. Now, the geo strategic axis from Turkey, to Bulgaria and then to Belgrade may follow the route Zagreb-Tirana-Athens-Istambul. Now, this introduces the trans-Adriatic pipeline TAP, but also the activation of other strategic corridors such as the 8th Corridor", says university professor, Rizvan Sulejmani.
If until now, Macedonia made political calculations with Moscow and integration was delayed, now there's no reason to make calculations, because dependency is falling. "In the meantime, the Balkan region has been overseen from 'three crowns'. In the economic aspect, there's been an impact from Turkey due to the investments made in the region. In the energy aspect, there's been a bigger impact by Russia, while in the integration aspect, Germany has its own impact. And now, if the energy impact of Russia is reduced, it means that Macedonia will head toward integration, because it will drive its policies toward economic perspective and energy cooperation. If Macedonia wants to enter the agenda by being part of the corridors, it must speed up its NATO integration process and for this, it must solve the problem with the name, if it doesn't want to remain isolated and without perspective", says professor Sulejmani. According to energy experts, TAP remains an open option. Konstandin Dimitrov, energy expert, says that Macedonia's gas supply didn't only depend on "South Stream", as the country has gas reserves to last several more years, while saying that TAP is another alternative. "TAP may be ready until 2019, 2020 and we may become part of it", says he.
Role of Albania grows
Beyond the financial and political calculations that states involved in the cancelled Russian project are doing, the main result of this decision is the creation of a new geo political circumstance in South East Europe. This new geo political circumstance has to do with the departure from the regional scene of one of the main instruments of influence, which is Russian energy strategic control in Southeast Europe through South Stream, says the diplomat from Albania, Shaban Murati.
The creation of a new geopolitical circumstance in the region with the cancellation of the Russian project, is offering to Albania a new opportunity in the domain of energy, politics, economy, diplomacy and in the strategic point of view. What are the elements of this new geopolitical circumstance for our region? First of all, we must stress that the cancellation of the project consists on a weakening of the role and influence of Russia in the Balkan in one of its main domains, such as energy. The cancellation of South Stream project removes Serbia's aspiration and strategy to become the hub of Russian gas supply for Europe, by acting as a transit of Russian gas, but also through the Russian plan to build in Serbia the main deposit of Russian gas in Europe. According to Murati, Albania's advantage is that it can plan from its territory extensions of TAP to Kosovo, Macedonia and perhaps even Serbia.
Serbia, the biggest loser
The biggest loser in this situation is Serbia. It sold its oil industry NIS to the Russian Gazprom, not only at a low price of 400 million USD, but it also offered to Russians the package of majority shares accompanied with other concessions. All of these concessions were made to Russia thanks to South Stream, while Serbs do not benefit anything out of all this now. NABUCCO, as an alternative project, which should carry gas from the Caucas to Turkey, Bulgaria and then to Austria, has been suspended due to high costs. Energy security is being proposed now for the Balkan by storing gas in Slovakia. Meanwhile, there's also an idea backed by Croatia for a gas terminal in Krk island, which would receive fuels from Qatar, Algeria and USA and then supply the entire Balkan with gas. But, this plan is expensive due to investments which must be made and another open option is that of the Trans Adriatic Pipeline-TAP, which will bring gas from Azerbaijan through Turkey and then to Europe. The memorandum of Russian president, Vladimir Putin with Turkey and the news that Russia withdraws from South Stream project, marks a new phase in the energy interests between Russia and Europe.
*The author is editor in chief of "Koha" national newspaper with the largest circulation in FYR Macedonia
** The opinion of the author doesn't necessarily represent IBNA's editorial line