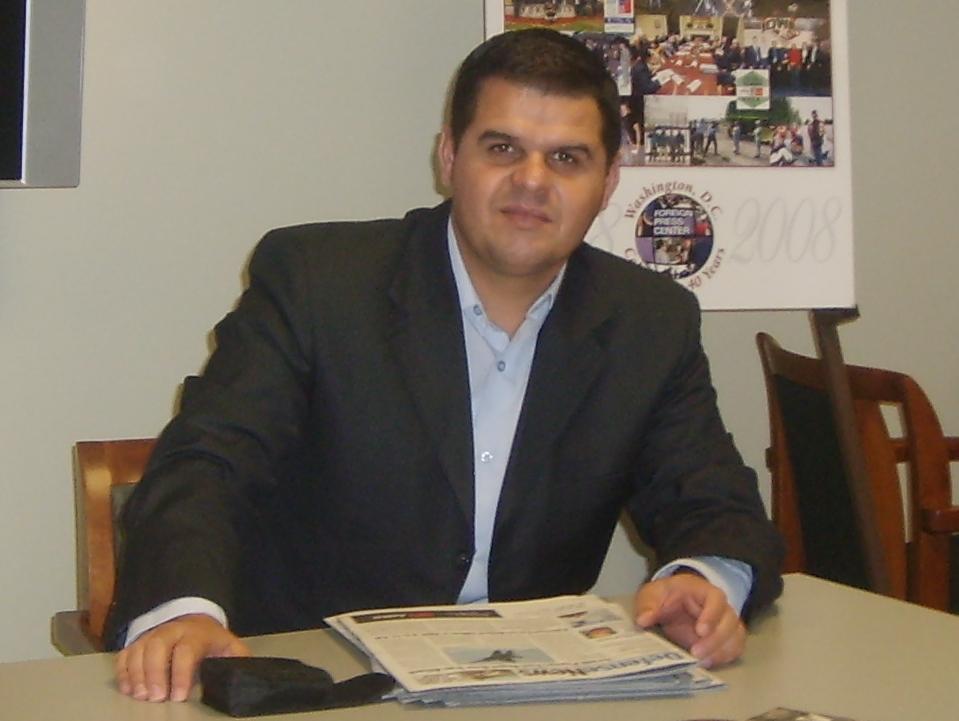 By Naser Pajaziti
Albanians in the Former Yugoslavian Republic of Macedonia are not following the electoral campaign in Albania with much enthusiasm. The offers made by political parties in Albania have not attracted the attention of Albanians on this side of the border, given the lack of a more massive communication. Debates in Skopje, Tetovo and other Albanian populated areas on the June 23 elections don't go beyond those made in coffee shops.
As always, Sali Berisha is still the preferred politician due to patriotic and folkloric reasons lacking political arguments. Meanwhile, Edi Rama is seen as a communist descendant, but also a trendy person by a part of Albanian youth. Nonetheless, the Albanian left wing is supported by a minority of supporters of the former movement LPK.
Albanian Political Parties in FYR Macedonia have not been involved in debates about these elections. They have not declared what their preferences are. They continue to show a style of composure waiting for the results of June 23 elections to come out and then to rush toward Tirana to be closer to the new Albanian government.
For many years, BDI and PDSH have had tens of meetings with the Albanian government and different prime ministers. These meetings have never produced any concrete incentive to achieve a mission or an objective for the Albanians of FYR Macedonia. Both Ali Ahmeti and Menduh Thaçi have used their visits to Tirana for their political interests.
With his left wing past in the framework of LPK, Ali Ahmeti is well respected by the Albanian left wing. He's one of the favorite leaders of the Albanian left wing, thanks to his close relations with key figures of the Socialist Party or the leader of the Socialist Movement for Integration, Ilir Meta.
Menduh Thaçi has excellent relations with Berisha, but recently, he seems to have approached Rama. But, PDSH has aimed to be involved in a political collaboration with the DP and AAK of Ramush Haradinaj in Kosovo.
The main beneficiary of the relations between Tirana and Skopje has been the so called "Macedonian" community in Albania.
In the past few years, this community has managed to achieve results in the political and territorial aspect in the border area where it's situated. Thanks to policies followed by the Albanian political spectrum in Skopje and Tetovo, Macedonians of Golloborde managed to change the names of their inhabiting locations in Albania.
The commune of Liqenas and many other Albanian villages were given Slav names, with the pretext that in the past, they were taken off by Enver Hoxha's regime. A strategy and a quiet campaign have been launched in Perrenjas, Librazhd, Elbasan and Tirana to offer Macedonian nationality to those Albanians who claim to belong to such nationality. This has been done in order for these small communities to be under control and to be used by Skopje for issues which relate to the Macedonian community in Albania. The more this number grows, the more will Skopje government use their cause in the future on the authorities of Tirana in relation to the Albanians in FYR Macedonia.
Authorities in Tirana and Albanians in FYR Macedonia must launch concrete incentives for the cultivation of their relations, cooperation in different fields and the growth of trust between states. These incentives must be official in the domain of culture, economy, education, social issues, inter-border cooperation, sport, etc and priority should be given by including the government symbols. This will be the contrary to this lethargy which has engulfed the politicians of Tirana and Skopje and a lack of orientation which was manifested a few days ago in the meeting between the two Albanian defense ministers, where Arben Imami spoke in English to his counterpart from Skopje, Talat Xhaferri and the latter responded in Albanian. /ibna/