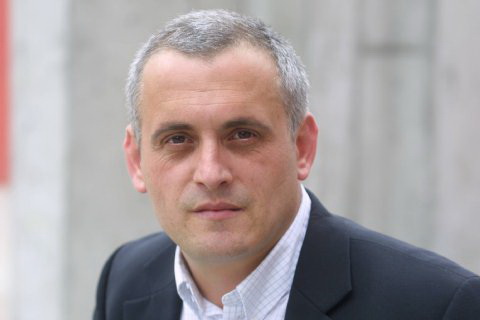 By Beqe Cufaj
Based on the data of UNDP, Kosovo is the first country in the region with the highest number of internet users. From the urban quarters of Pristina and Prizren, Gjilan and Djakovica, to the small towns of Malisheva and Decan and the villages of Lipjan and Anamorava, there can hardly be any homes without internet access. It's cheap, practical and efficient. Maybe the only tangible advantage that international community can be proud of during its presence in this part of the Balkan. And this because immediately after the liberation of Kosovo, UNO needed communication means, making thus internet a priority.
Judging by this impressive technological development-from Google to FB and Twitter, Kosovo not only resembles to a modern state, but it can also compete with developed countries.
The fall in the number of readers for printed press, the pragmatism in obtaining particular information from TV, has also encouraged the hyperactivity of social networks, which are also overburdened with the famous 'shit-storm'.
In the electoral campaigns of 2004, 2007 and 2008, the virtual activity was normal. It were the local government elections of last year the ones that proved the importance of this virtual dimension in the mobilization of candidates and political parties. An important role on this is being played by famous portals which come in two types: close to political parties or independent. With or without them, it's sure that the speed of information, condensation and then its expansion have become vital for the politics in Kosovo. Especially in times of election campaigns. Therefore, there's no doubt that leaders of all parties, starting from Thaci, to Mustafa, Haradinaj and Kurti, after the lessons learned in the last local government elections, have grasped the importance of these new means of communication and each one with his form, will try and promote himself and attack the opponent. They will fight each-other virtually, in order for the opponent to be stigmatized. This also helped by that quasi journalism which cannot be unbiased.
Will there be a repetition of history, where one or two portals will hold the flag of mercenary journalism, meaning that their task is to simply promote a leader and "attack" another? Or will there be pressure by publishing readers' comments, in order for them to have their effect even in these elections?
I think not, because this time it seems that everyone is "armed" against everybody. Both in reality and virtual networks.
Therefore we must be curious to see if the virtual "shit storm" will gradually penetrate into online journalism and mark the start of something which would be considered as editorial independence and correctness in information.
Because in the real battle field, that of the electoral campaign, there's no doubt that the running will be even faster. To convince the voter and with this, (perhaps) to change the situation in the country.
In these dilemmas, one thing is sure: the mixture of  virtual 'shit storm' with the brutal reality will point out the need of both sides to be more suggestive and with this, more aggressive.
This is one side.
On the other side of this campaign: We will find out in the evening of June 8 how much the virtual campaign has been efficient for political parties in terms of ballots that they've received.
*Beqe Cufaj is an Albanian writer and publicist from Kosovo. He's one of the most translated authors and his works have been published in foreign languages. His essays and novels have been published in different languages and European anthologies, such as in German, French, English, Italian, Dutch, Croatian, etc. He regularly writes columns for "Frankfurter Allgemeine Zeitung", "Neue Zurcher Zeitung", etc. 
** The opinion of the author doesn't necessarily represent IBNA's editorial line