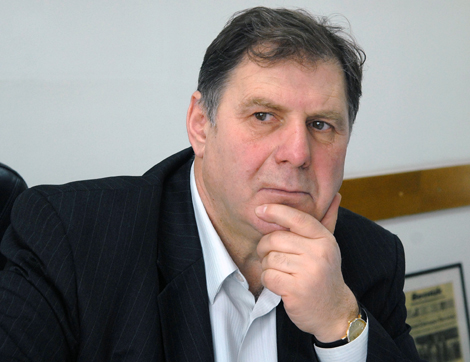 By Erol Rizaov
Gruevski and Ahmeti, like two brothers who share their family estate, finally agreed on how to divide power. The agreement was reached following numerous electoral battles and secret and marathon like peaceful agreements. This was how it was supposed to happen, in order not to leave an impression that the race was orchestrated.
But what's important is the fact that the ownership remains the same and doesn't change. Macedonia will be the same in its entirety, but it's not known how the lands have been divided and who do they belong to.
On the other hand, the government will once  again be a company, whose director with limited responsibilities will be prime minister Nikola Gruevski. Meanwhile, Ahmeti will occupy the post of the head of the oversight board for the "lands" of Albanians and other properties.
Both of them are bad leaders who always decide through their ego.
As a minority stakeholder with 23% of shares, Ali Ahmeti has the right of veto for all the decisions of the steering committee, but he doesn't make decisions within the government. Like all Albanian leaders so far, he has not made himself part of the government in the quality of a deputy prime minister.
He doesn't want to share a responsibility for the developments in the country and is happy to control the Albanian part in power.
One of the taboo topics during the transition period in Macedonia related as to why Albanian political leaders do not exert the duty of a deputy prime minister or hold  an important ministry in the government. In developed democracies, it's unperceivable how someone who shares the power is not part of the government and doesn't take responsibilities.
Albanians have always debated and demanded their role when it came to decision making on important issues in Macedonia. But when this responsibility is taken, especially with the presence of the leader in the government, a 'status quo' is created or they evade their responsibility.
It's still unclear why the two sides that formed the government didn't reveal their joint governing program and what their main priorities for the country are.
The public opinion must know this and perhaps it will not understand it on the day when Gruevski's government is voted. If we see and analyze the programs of the two parties, they hardly have any similarities. If the parties or their leaders unilaterally implement their programs, then this government can hardly function.
*The author is a Turkish-Macedonian analyst and former editor in chief of "Utrinski" newspaper in Skopje
** The opinion of the author doesn't necessarily represent IBNA's editorial line